Hotels shall take responsibilities for incoming guests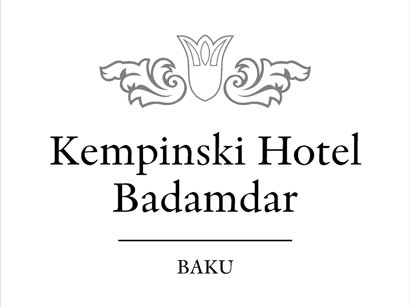 Within the framework of Master Class Session is initiated by DAIR Hotels and Restaurants Association, "Welcome to Kempinski "A Collection of individuals" event was held on November 7. Mr. Pierre Stacher, General Manager of Kempinski Hotel Badamdar took the initiative of the Association has made a speech with an interesting and useful topics.
The event was attended by managers Central Park, Old City İnn, Guest House İnn, Astoria Baku, Böyük Qala, Konsul, Diplomat, Du Port, Monolit, Nemi, Kiçik Qala, Grand Hotel Europe, Atropat, Comfort İnn, Atropat and other Baku hotels managers.
Mr. Stacher informed participants about activity and geography of Kempinski Hotels chain. He disclosed that Kempinski brand operates ince 1897 and offer services in luxury segment. At the end of the event was followed hotel tour and participants were introduced to offered services.
During exchange knowledge and professional views, attendants noted several questions including simplify visa procedures for incoming tourists. Representatives of the Association believe that if the hotels will take responsibility for the guests during their stay in the country, and if this fact will be taken as the basis for issuing visas by the state structures, it is possible to achieve a significant simplification of the processes of obtaining entry visas. Have sounded recommendations due to preparing appropriate appeal to the state authorities from the name of Association's Executive Committee.
Partner of the event was Print Art Document Centre Company. This company is a leader of printing sector of the country and offer wide range speedy printing services.
DAIR Hotels & Restaurants Association expresses its deep gratitude to Mr. Pierre Stacher and all the team of Kempinski Hotel Badamdar for their assistance and active participation in the project.
Let us recall that this project is designed with the goal creating an opportunity to exchange knowledge and professional views among the leaders of the world-famous brand hotels, restaurants, as well as medium and small places of accommodation and catering facilities, and other more experienced professionals.
According to Aysel Imrani, Project Manager and Ahmed Panayev, Executive Director of the Association the Project will last until the end of this year and intends to involve conducting a Master Classes and presentations by representatives of other brand hotels and hospitality professionals.
Calendar and other details of events are continuously lighting on Association official web page (www.dair.az) and social networks (https://www.facebook.com/hotelsandrestaurantsassociation; http://www.linkedin.com/groups/DAIR-Hotels-Restaurants-Association)