30 May 2013 11:09 (UTC+04:00)
1 324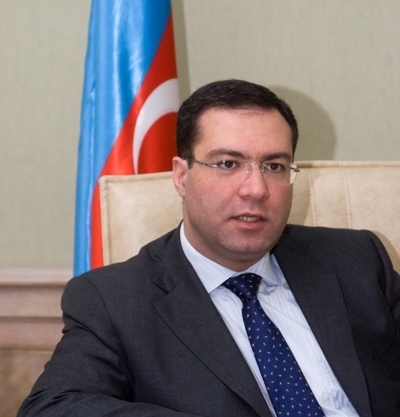 By Gulgiz Dadashova
The state oil fund SOFAZ -- an entity that accumulates and manages Azerbaijan's oil and gas revenues -- as a long-term investor is seeking stability of its real estate investments and thus aims to invest in assets in developed markets with long-term profitability.
SOFAZ Executive Director Shahmar Movsumov said that currently the Fund is studying the possibility of acquiring commercial property in Asia and Australia.
"In particular, SOFAZ representatives have visited Seoul and Shanghai, as well as the major Australian cities Melbourne and Sydney in order to find high-quality commercial real estate," Movsumov said.
Earlier, SOFAZ said it intends to invest about $1 billion in commercial real estate in one of the Asian countries in 2013.
Movsumov said that SOFAZ sets strict requirements primarily on the location of properties, their intended use and lease duration when choosing commercial real estate.
Regarding the acquisition of real estate in Europe, particularly in Austria, SOFAZ has no specific plans for the acquisition of real estate for now, but in the case of options corresponding to SOFAZ's strategy, they will be considered.
Earlier SOFAZ purchased Gallery Actor, a mixed-use office and retail complex located on Pushkin Square in Moscow for $133 million, an office complex in London's West End for £177.35 million and a property in Paris for €135 million.
According to SOFAZ's investment strategy, up to five percent of its investment portfolio may be placed in stocks, up to five percent in real estate and five percent in gold.
SOFAZ was established in December 1999 by a presidential decree. Its primary objectives are to help maintain macroeconomic stability in the country and to generate wealth for present and future generations.
Projected total cost (the average amount) of the SOFAZ investment portfolio for 2013 was set at 25.2 billion manats, while the figure was projected at the level of 23 billion manats in late 2012.
In late 2012, the number of SOFAZ subsidiaries abroad reached eight. All created SOFAZ subsidiaries are required to manage the real estate abroad.
SOFAZ subsidiaries in Russia and the UK own investment property in the two countries. The subsidiaries in Luxembourg and France were set up in order to acquire property and ensure maintenance of investment property in Europe.
As of April 1, 2013, SOFAZ assets stood at $34.325 million, increasing 0.6 percent compared to early 2013.
Related News