Prospects for Economic Integration in Central Asia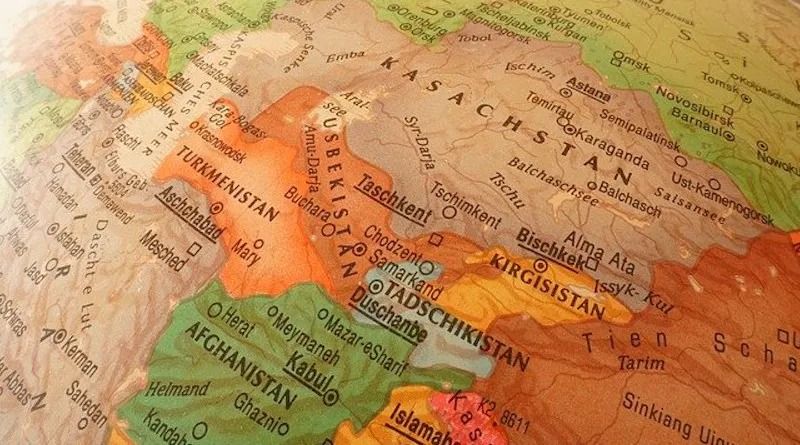 In today's rapidly evolving global landscape, where geopolitics, economics, and societal shifts intertwine, the imperative for international cooperation and strategic alliances has never been more pronounced. Central Asia, often described as the heartland of Eurasia, stands at a pivotal crossroads of this intricate web of interconnectivity. Against this backdrop, the recent Fifth Consultative Meeting of the Heads of Central Asian States, held in Dushanbe on emerges as a beacon of hope and a testament to the region's collective commitment to fostering unity, economic integration, and sustainable development. Chaired by Tajikistan's President Emomali Rahmon, this summit brought together the leaders of Kazakhstan, Kyrgyzstan, Turkmenistan, Uzbekistan, and Azerbaijan, as well as representatives from the United Nations and the World Health Organization. Beyond the formalities of diplomacy, this gathering signifies a resolute stride forward in Central Asia's journey toward realizing its untapped potential, overcoming historical challenges, and forging a path to prosperity through unparalleled economic cooperation and connectivity.
The significance of the Fifth Consultative Meeting extends far beyond and is a testament to the region's shared commitment to addressing long-standing issues, fostering a climate of trust, and charting a course toward mutual prosperity. The adoption of a comprehensive package of agreements, including those related to land transport, youth policy, and health and well-being, underscores the multifaceted nature of Central Asian cooperation.
The Joint Statement emerging from the Consultative Meeting encapsulates the region's collective aspirations and commitment to diplomacy. Central Asian leaders have emphasized the importance of resolving regional issues through peaceful, diplomatic means, emphasizing equality and mutual respect. In doing so, they have reaffirmed their dedication to the principles of the United Nations and its pivotal role in maintaining global peace, security, and development.
By prioritizing diplomatic solutions to conflicts and fostering a spirit of cooperation, the Central Asian states are positioning themselves as responsible global actors. This reaffirmation of their commitment to peace is particularly significant in a world grappling with complex challenges, including security threats, environmental issues, and economic uncertainties. It sends a strong message that Central Asia is ready to contribute constructively to international efforts to address these pressing concerns.
Moreover, the agreements reached during the summit signal a new era of economic cooperation and regional integration. The Central Asian leaders' commitment to enhancing economic ties is evident in the Agreement on Strengthening the Interconnectedness of Land Transport in Central Asia. This agreement is poised to unlock the region's immense potential for international land transport, creating a competitive market for transport services.
By promoting connectivity through efficient transportation networks, Central Asian countries can not only boost regional trade but also position themselves as crucial hubs in the broader Eurasian trade landscape. Furthermore, their pledge to consider the increased use of national currencies in mutual trade is a significant step toward reducing dependence on external currencies, enhancing economic stability, and promoting financial sovereignty within the region. These economic initiatives are vital for the sustainable development of Central Asia, which has long been regarded as an untapped frontier for investment and growth.
In addition to the economic prospects, the Central Asian leaders' commitment to cultural and humanitarian cooperation reflects their dedication to fostering mutual respect and understanding among the region's diverse communities. The emphasis on promoting cultural heritage, collaboration in science and technology, and increased tourism signifies a desire to strengthen the bonds between Central Asian nations. By supporting joint UNESCO World Heritage List applications, these countries are not only preserving their rich history but also showcasing it to the world, potentially attracting more tourists and promoting cultural exchange. Furthermore, the leaders' strong support for the broad participation of women in all spheres of activity underscores their commitment to gender equality and social progress. This holistic approach to cooperation, encompassing economic, cultural, and humanitarian dimensions, demonstrates the Central Asian nations' resolve to not only boost their economies but also build a more inclusive and harmonious regional community.
President Shavkat Mirziyoyev's proposal to establish the Economic Council of Central Asian countries stands out as a transformative initiative that holds immense significance for the region. This proposal signifies a crucial step toward fostering economic integration and connectivity in Central Asia, a region with abundant untapped potential. The Economic Council offers a formal platform for these nations to coordinate and collaborate on economic matters, ultimately aiming to eliminate trade barriers, harmonize regulations, and prioritize infrastructure development. This multifaceted approach has the potential to boost intra-regional trade, attract foreign investments, enhance connectivity through infrastructure projects, and promote economic diversification. President Mirziyoyev's vision reflects a strategic understanding of the region's strengths and challenges, emphasizing the need for unity and cooperative efforts to unlock a brighter economic future for Central Asia.
In the face of inevitable challenges, Central Asian nations have a unique opportunity to demonstrate their commitment to regional cooperation and showcase their potential as a dynamic economic bloc. If established and managed effectively, the Economic Council can play a pivotal role in shaping the economic future of Central Asia and enhancing its global relevance in the years to come. The region's journey toward economic cooperation and connectivity may be arduous, but the rewards are well worth the effort.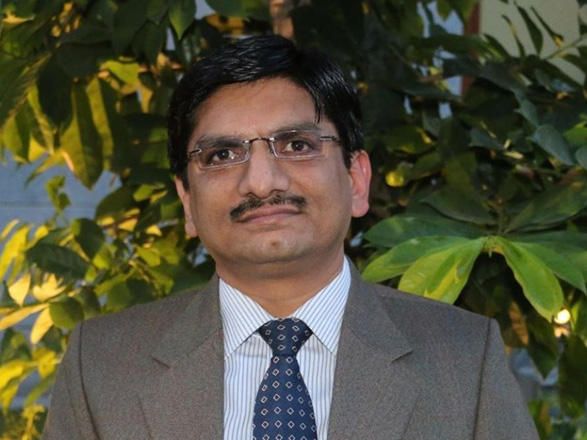 Muhammad Asif Noor, the writer is Director Institute of Peace and Diplomatic Studies and Founder Centre for Central Asia and Eurasia Studies
---
Follow us on Twitter @AzerNewsAz