Israel signs grain agreement with Azerbaijan & Uzbekistan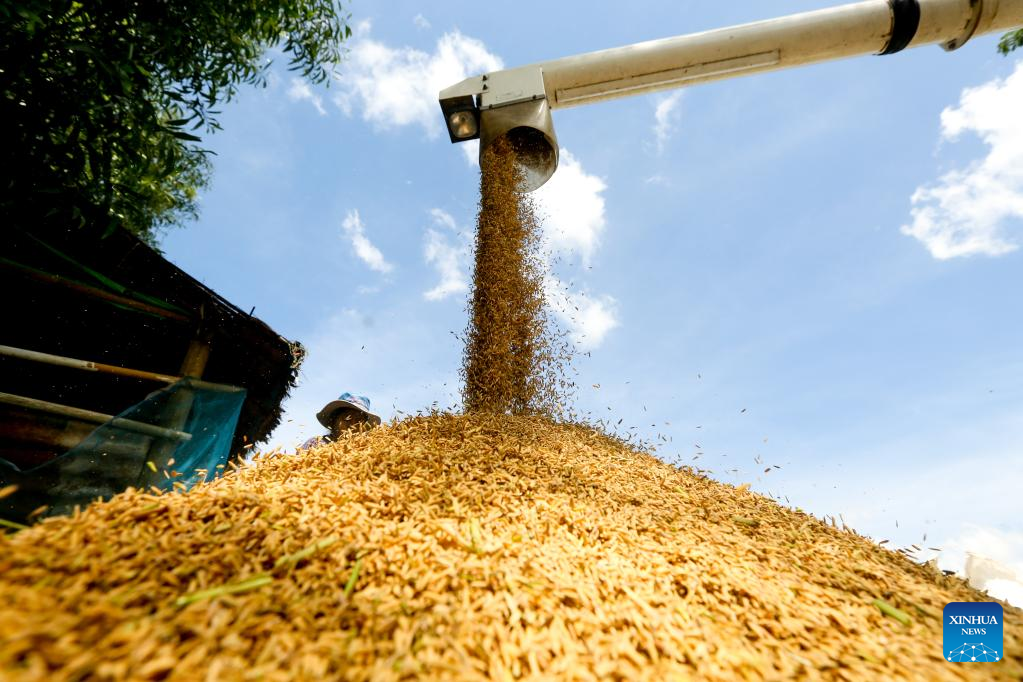 Israel has signed a grain agreement with Azerbaijan and Uzbekistan to form a first-of-its-kind regional wheat supply alliance with Muslim countries, Azernews reports, citing Israeli media.
The agreement will guarantee all of Israel's wheat needs against the backdrop of the global food crisis and the ongoing war in Ukraine. The deal is reportedly long-term and was developed due to Israel's desire to diversify its sources of wheat.
Israel imports more than 90 percent of its wheat consumption annually, mostly for animal feed. The war in Ukraine, and even earlier, the economic consequences of COVID-19, have made it much more difficult for the Jewish state to import goods, leading to a sharp rise in commodity prices.
In exchange for wheat, Azerbaijan and Uzbekistan will receive advanced agricultural technologies from Israel.
"As part of our vision for food security, today we are taking another important step towards providing agricultural products, most of which are not produced in Israel," Israeli Agriculture Minister Avi Dichter said. "In this period of global uncertainty, many countries are interested in cooperation with us, based on common interests. We will continue to create more partnerships between Israel and other countries, thereby ensuring food security for the citizens of Israel."
According to the UN, by 2050 there will be about two billion people suffering from hunger in the world. This will be due, among other things, to climate change and reduced wheat production while the war between Russia and Ukraine continues.
Russia and Ukraine have been the breadbasket of the world and Europe in particular throughout history because they both were blessed by Mother Nature with ideal climate conditions for growing grains on a large scale. Strained maritime exports of Ukrainian and Russian grains, such as wheat and corn, sunflower oils, and fertilizers have put about 47 million people at risk of acute starvation in addition to approximately 350 million people who live with acute food insecurity when they can't get enough calories each day to stay healthy or be able to make a living.
The Black Sea Grain Initiative, which was signed by Ukraine and Russia with the United Nations and Turkiye in Istanbul last Friday, aimed to restore a vital supply of grains and fertilizers to some of the most vulnerable populations in the world. The agreement is just the beginning to get the machinery back up and running again that will allow this truly lifesaving commodity to be able to move again.
---
Follow us on Twitter @AzerNewsAz