16 September 2019 18:00 (UTC+04:00)
1 609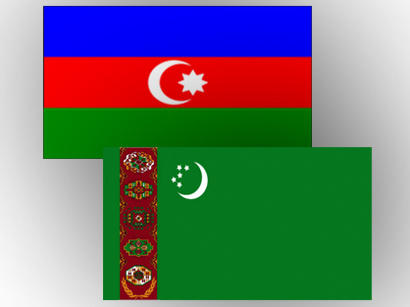 By Leman Mammadova
The expansion of relations in different areas of economy is the most significant direction in the development of Azerbaijani-Turkmen cooperation.
Azerbaijan and Turkmenistan may create a Joint Business Council.
This was discussed during the fifth meeting of the Azerbaijani-Turkmen intergovernmental commission on economic cooperation, which was held in Ashgabat on September 13.
The commission was co-chaired by Yagub Eyyubov, First Deputy Prime Minister of Azerbaijan, and Purli Agamuradov, Deputy Chairman of the Cabinet of Ministers of Turkmenistan.
The parties also discussed the possibility of increasing trade and creating joint ventures of various profiles, for example, the opening of the Trading House of Turkmenistan in Baku and the Trading House of Azerbaijan in Ashgabat.
The sides also exchanged views regarding the implementation of the agreements reached during the previous meeting of the intergovernmental commission.
They reviewed proposals on deepening cooperation between the relevant ministries and departments of the two countries, as well as on developing partnerships between business circles.
The sides also expressed interest in establishing a car-ferry and rail-ferry services between the two countries, as well as intensifying work to implement transport operations through the air ports of the two countries, Turkmenistan's Foreign Ministry has underlined.
The next meeting of the intergovernmental commission on economic cooperation will be held in 2020 in Baku.
The cooperation between Turkmenistan and Azerbaijan has been developing rapidly in recent years. The signing of the Strategic Partnership Declaration between the two countries within the framework of the Turkmen President's visit to Azerbaijan in August 2017 raised bilateral relations to a qualitatively new level, particularly in transportation area that will boost the trade-economic relations.
Bilateral relations have gained even more importance after signing Azerbaijani-Turkmen documents in November 2018.
Trade turnover between the two countries amounted to $133.1 million in 2018. $24 million accounted for exports to Turkmenistan, and $109 million imports from Turkmenistan.
Bilateral relations in transport and trade are expected to further intensify with Turkmenistan's joining the Southern Gas Corridor by implementation of the Trans-Caspian gas pipeline aimed at delivery of Turkmen gas to Europe, the Baku-Tbilisi-Kars railway project to transport Turkmen exports, Lapis Lazuli transport corridor and International North-South Transport Corridor projects.
Follow us on Twitter @AzerNewsAz
Related News