Azerbaijan eyes new int'l railway route through its territory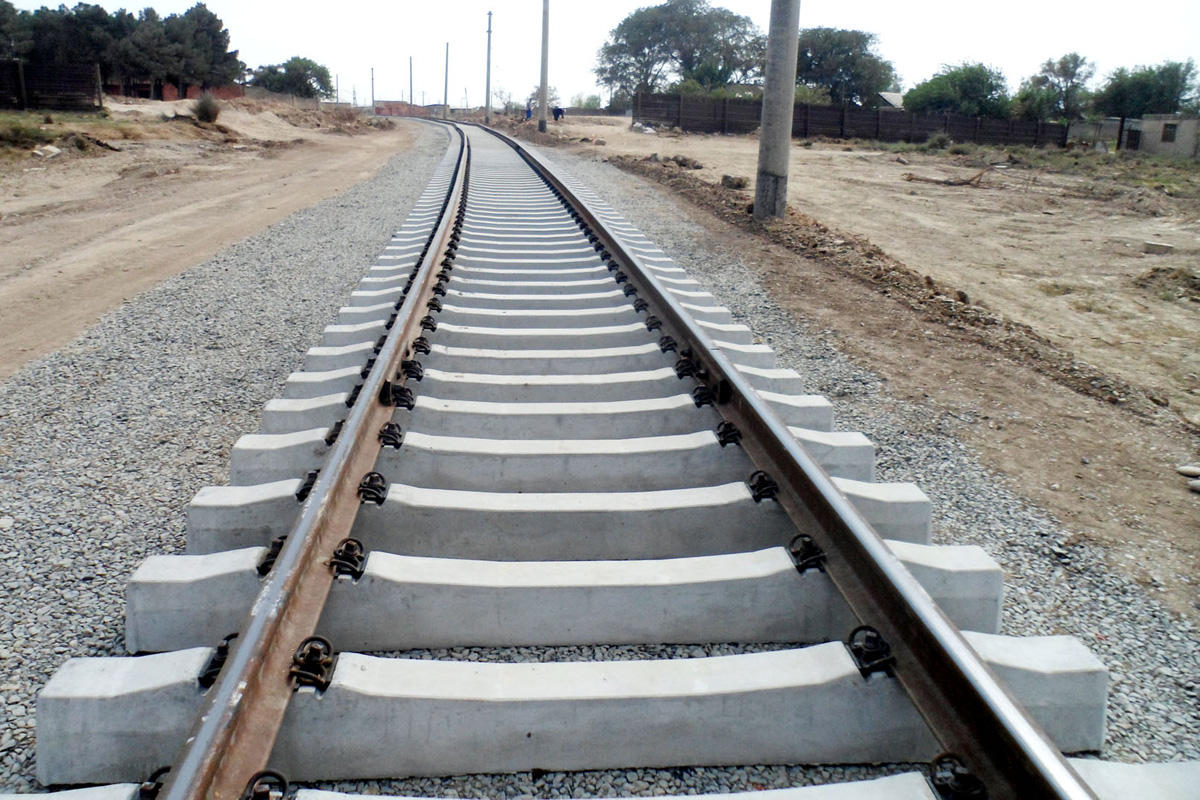 By Sara Israfilbayova
A number of large-scale infrastructure projects have recently been carried out in Azerbaijan's transport sector in a bid to turn the country into the regional transportation hub. This included the construction of the Baku International Sea Trade Port, state-of-the-art airports and roads of international importance, renewal of the railway lines in the direction of the East-West and North-South transport corridors.
These projects have made a crucial contribution to the expansion of the country's foreign economic relations and its attractiveness for the transporters.
Today, the negotiations are underway over the creation of a new international route for the transport of goods from southern China to Europe through the territories of Kyrgyzstan, Uzbekistan, Turkmenistan and Azerbaijan.
Head of the Department for Azerbaijan Railways at the ruling New Azerbaijan Party (YAP) Kheyrulla Humbatov said that Azerbaijan Railways, jointly with other transportation structures, is the initiator and participant of several major international projects related to the increase of country's transit potential.
"The Association of the Trans-Caspian International Transportation Route was established at the end of 2016. Consolidated tariffs and a "single window" system were introduced on the route since. Currently, preparation measures for alternative routes of the North-South corridor are initiated," Humbatov told Trend.
He recalled that, for further development of the North-South corridor, railway administrations of Azerbaijan, Russia and Iran have organized a test mode transportation of goods from Iran's Bandar Abbas to Moscow in 14 days.
Meanwhile, works, to attract the Indian cargo for a more intense and continuous transportation via the corridor, are underway.
"Active measures are being taken to organize the safe and rapid transportation of goods along the South-West corridor, which is a new offshoot of the North-South corridor, towards Iran-Azerbaijan-Black Sea-Europe through the application of a policy of uniform tariffs," Humbatov added.
The International North–South Transport Corridor is a 7,200-km-long multi-mode network of ship, rail, and roadroute for moving freight between India, Russia, Iran, Europe and Central Asia.
The corridor is planned to transport 6 million tons of cargo per year at the initial stage and more than 10 million tons of cargo in the future.
The agreement on creation of the Trans-Caspian International Transport Route (TITR) was signed in April 2016 in Baku by the railway authorities of Azerbaijan, Georgia and Kazakhstan.
About 300,000-400,000 containers are expected to be transported via the Trans-Caspian international transport route by 2020. Growing interest in the transport infrastructures passing through Azerbaijan's territory is expected to make the country a major transport hub in the region.
The International East West Transport Corridor links the Far East countries - China, Japan, Korea with Europe, but the North-South project will connect the Scandinavian countries to the Persian Gulf, due to which these two projects will not compete.
---
Follow us on Twitter @AzerNewsAz