How can Islamic finance benefit Azerbaijan?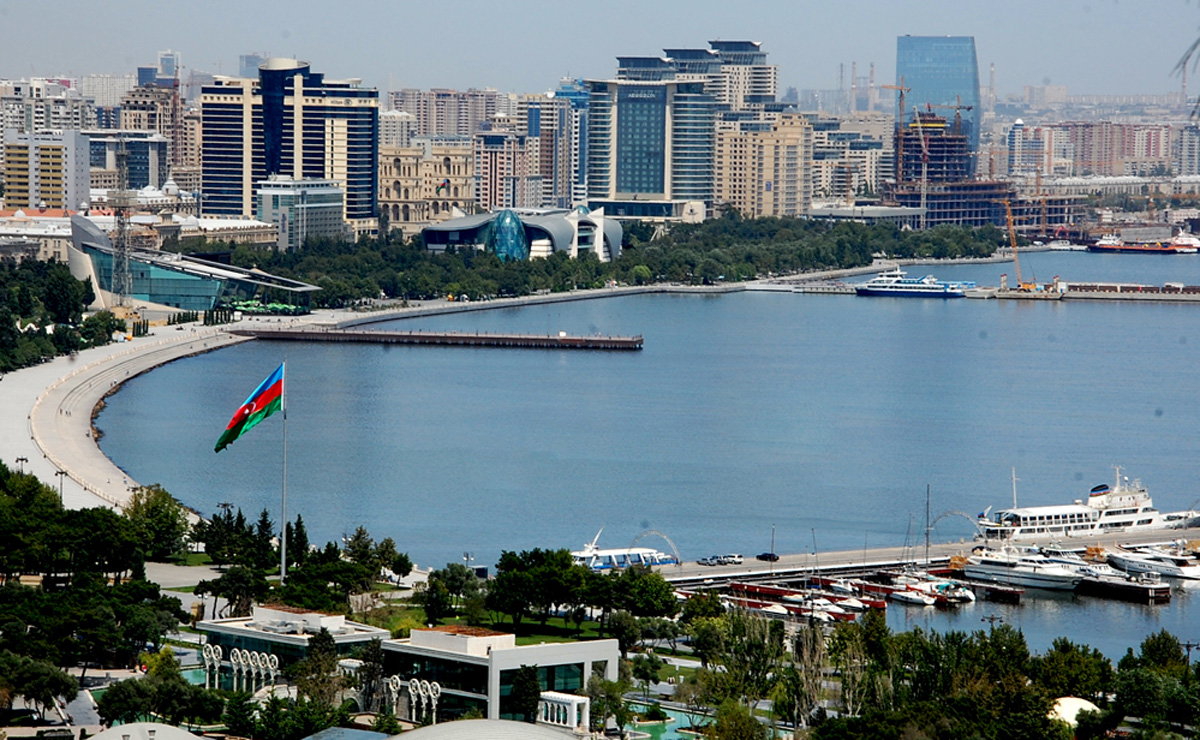 By Trend
Islamic finance is still a nascent industry in Azerbaijan, even though the country's large Muslim population base indicates great potential demand for its products and services.
Nevertheless, efforts have been made to promote Islamic finance in Azerbaijan. Today, several banks in the country offer a narrow range of services based on Sharia'a (Islamic law) principles involving bans on riba (interest) and pure monetary speculation. Despite the progress, the key hurdle that limits any meaningful expansion of Islamic finance in the country is the absence of a comprehensive regulatory framework that recognizes and safeguards Islamic finance and its activities as legally acceptable practices.
It is therefore important for Azerbaijani authorities to develop an appropriate and full-fledged legal framework that is specifically tailored for monitoring, guiding, and supervising the Islamic banking and Islamic non-banking financial institutions (NBFI) system. Not only will this create an enabling environment that accommodates and facilitates the development of the Islamic finance industry in a safe and sound manner, but it will also strengthen the sustainability and competitiveness of Islamic financial institutions as a business, in view of its contribution to society and to the economy.
How can Islamic finance benefit Azerbaijan?
It has almost been a decade since the eruption of the global financial crisis. Despite the ensuing challenges, much progress has been made to shape a vision for a stronger post-crisis world. In general, whilst having to strike a delicate balance between pursuing financial stability and the potential increased costs to financial intermediation, a series of For potential to be realized, a regulatory framework must be in place measures have been made via global financial reforms towards more sustainable financial systems. In tandem with these measures to strengthen financial stability, the role of finance is also being re-examined to enhance its positive impact. In this respect, Islamic finance, as an ethical form of finance that emphasizes transparency and fairness, can do an enormous amount of good.
Islamic finance forges a closer link between real economic activity that creates value and financial activity that facilitates it
While conventional intermediation is essentially debt-based and allows for risk transfer, Islamic intermediation, in contrast, is asset-based and centers on risk sharing. These features mean Islamic finance serves the real economy— that is, they should only be extended to activities in the real sector that have economic values, thus establishing the close link between transactions and productive flows. This ensures resilience to shocks and makes them less prone to crisis. As a result, Islamic finance contributes meaningfully to sustainable economic development and inclusive growth.
Islamic finance as an alternative financing mechanism
Alternative sources of finance are required to fund costly projects necessary to drive economic growth and diversify Azerbaijan's economy. For example, sukuk (or Islamic bonds) have emerged as a viable alternative to conventional debt financing for large infrastructure and energy projects. As Islamic finance requires a clear link with real economic activity and transactions have to relate to a tangible, identifiable asset, this comes in handy in the case of infrastructure financing. Apart from sukuk, various governments across the globe have applied a diverse range of Sharia'a compliant tools to fund projects and mobilize resources for infrastructure, energy, health, education, water, and other sectors. These tools can meet the needs of the Azerbaijani government and the country's private sector to finance mega projects as well as micro-level operations.
Islamic finance can attract investors from GCC and Asia to Azerbaijan
By developing a regulatory framework that supports Islamic finance, Azerbaijan can create new opportunities by attracting investors from traditional Islamic finance jurisdictions in the GCC and Asia who are seeking to diversify their investment portfolios. In this regard, Sharia'a compliant financial instruments can play an important role in enhancing trade and cross-border investment links with these core markets, given the strong proliferation of Islamic finance in this region.
Moving forward, it is important to note that Azerbaijan continues to face multiple challenges in fostering Islamic finance in the country, such as a lack of public awareness and a talent shortage in Islamic finance. Still, favorable regulation remains key to Islamic finance growth. The plethora of opportunities that would come from a flourishing Islamic finance sector should serve as an impetus for the Azerbaijani government to focus on creating an enabling environment and level the playing field with conventional finance.
In addition, as a way to gain wider acceptance of Islamic finance in Azerbaijan, Islamic finance can be branded as "asset-based finance" or "participatory finance", as in the case of countries like Turkey.
Nur Aina Abdul Ghani, Senior Research Analyst (Islamic Corporation for the Development of the Private Sector)
---
Follow us on Twitter @AzerNewsAz