19 July 2017 11:59 (UTC+04:00)
3 235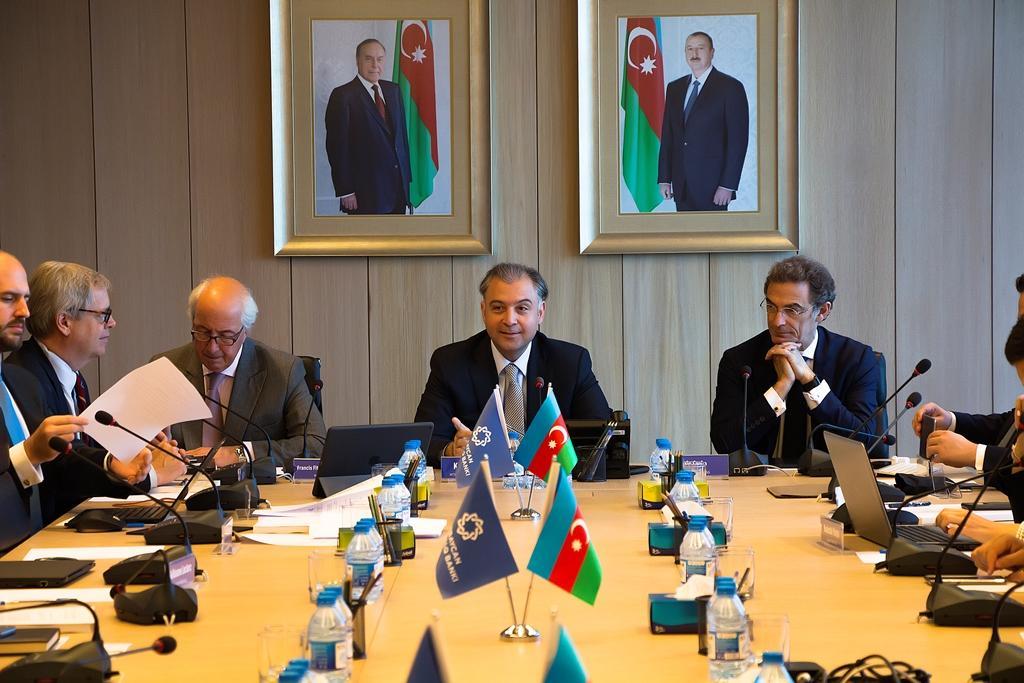 By Sara Israfilbayova
Creditors of the International Bank of Azerbaijan (IBA) adopted a plan of voluntary restructuring of its obligations.
The Bank announced at a general meeting on July 18 that the plan will come into force after the approval of the Financial Market Supervision Body (FMSB) and Nasimi District Court.
Creditors who own 94.1 percent of restructured liabilities took part in the voting process, 93.9 percent of creditors voted for voluntary restructuring, which is sufficient for the adoption of the plan.
The Law "On Banks" says that 2/3 of the creditors' votes are enough to make a decision.
Azerbaijani Finance Minister Samir Sharifov stressed that the successful outcome of the restructuring of the IBA's external obligations once again demonstrates the fact that the plan meets the interests of both the bank and creditors.
In turn, Rufat Aslanli, the Chairman of FMSB, noted that the adoption of a plan to restructure the external obligations of the IBA by most foreign creditors is a positive moment for the development of the banking sector.
Chairman of the IBA Board Khalid Ahadov said that the voting results are a historical event for the IBA, which underpins common efforts to ensure its long-term development.
"When the restructuring process is over, the bank will continue its work with the Ministry of Finance to strengthen the balance by transferring part of the problem assets to Aqrarkredit closed joint stock non-bank credit organization in the amount of 4.9 billion manat," he added.
The IBA, has earlier announced that it would halt foreign currency-denominated loan repayments in order to restructure its foreign obligations and swap them for sovereign debt. It has $3.3 billion of outstanding debt.
In July 2015, President Ilham Aliyev signed a decree on the measures for rehabilitation related to the preparations for privatizing the state-owned shares of the International Bank of Azerbaijan JSC.
The shortcomings in the management, investment and loan policy of the IBA, as well as financing of less efficient, risky investment projects worsened the Bank's financial state, caused increase in the share of distressed assets and reduced its liquidity.
The major foreign creditors of the IBA include the American company Cargill, Citibank, Rubrika Finance Company Limited, Credit Suisse AG.
The Bank appealed to the New York court for support in the process of their restructuring. Foreign creditors will not be able to make claims against IBA assets in the process of voluntary restructuring of the bank's foreign obligations, according to the court decision adopted on May 12, 2017.
Then the London court took a positive decision on the IBA to prevent lawsuits in the UK from foreign creditors regarding the bank's assets.
The IBA has been operating since 1992 and is one of the country's two state banks.
---
Follow us on Twitter @AzerNewsAz
Related News