Azerbaijan, Dagestan to expand cooperation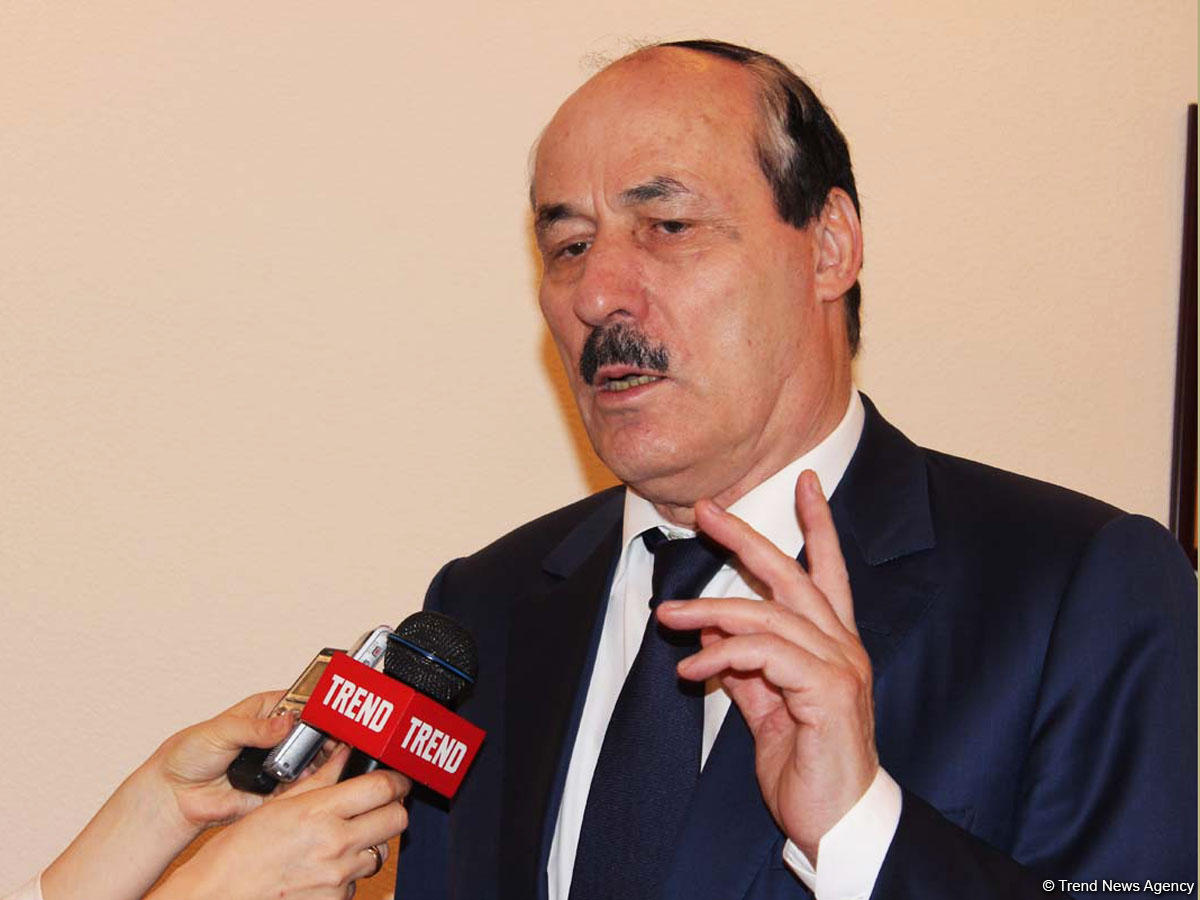 By Nigar Abbasova
Energy-rich Azerbaijan and Russia's Dagestan, the largest republic of the north Caucasus, have a number of joint projects on agenda.
Head of Dagestan Republic Ramazan Abdulatipov, addressing the agrarian forum "Dagestan's Golden Autumn" said that Azerbaijan and Dagestan have already agreed to implement a number of joint projects in the spheres of trade and agriculture.
He mentioned that the sides have an agreement on opening a large store of Dagestan's goods in Khachmaz district of Azerbaijan and the same store in Dagestan's Derbent district by March 2017.
Moreover, a plan on joint creation of a farm on hazelnuts growing in Dagestan is also being worked out.
Abdulatipov said that the number of such projects should be increased in the future, mentioning that the cooperation will make it possible to rapidly develop agricultural industry of Dagestan.
Azerbaijan intends to strengthen business cooperation with Russian regions, by means of increasing the number of mutual agreements and business entities. Bilateral agreements on trade-economic, scientific-technical, and cultural cooperation were signed with a number of Russian regions at the intergovernmental level till now.
Two regions of Russia, Dagestan and Tatarstan, have representative offices in Azerbaijan.
The trade turnover between Dagestan and Azerbaijan amounted to $161.1 million in 2015, including imports from Azerbaijan worth $140.3 million, according to the North Caucasus Customs Directorate of Russia. In 2014, the trade turnover between the republics amounted to $278.8 million.
--
Nigar Abbasova is AzerNews' staff journalist, follow her on Twitter: @nigyar_abbasova
Follow us on Twitter @AzerNewsAz