Oscar de la Renta, fashion guru to first ladies, dies at 82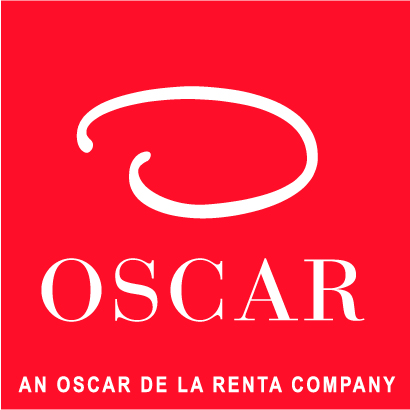 Oscar de la Renta, the Dominican- born fashion designer who spent more than 50 years dressing royalty, Hollywood celebrities and U.S. first ladies from Jacqueline Kennedy to Hillary Clinton, has died. He was 82.
He died yesterday at his home in Kent, Connecticut, the New York Times reported, citing his wife, Annette de la Renta. The cause was complications from cancer. Last week, de la Renta appointed British-born designer Peter Copping as creative director to steer the brand.
The "Guru of Glamor," who acquired U.S. citizenship in 1969, was the first American to become the top designer of a French fashion house. As head of Paris-based Balmain for 10 years and for his own label, de la Renta produced evening gowns and dresses that seemed ubiquitous on the cover of Vogue magazine and on the red carpet at the Academy Awards, competing with the likes of Valentino for a high-society clientele.
"My daughters and I have many fond memories of visits with Oscar, who designed our favorite clothes," Laura Bush, the wife of former U.S. President George W. Bush, said in a statement on the website of the George W. Bush Presidential Center. "We will always remember him as the man who made women look and feel beautiful."
Celebrity Clients
His blend of European luxury clothing with American casual wear was worn by models Kate Moss and Cindy Crawford in the 1990s, by actresses Penelope Cruz, Sarah Jessica Parker and Anne Hathaway, and by royalty. Archduchess Maria of Austria wore a de la Renta gown for her 1996 wedding and Queen Noor of Jordan was photographed in his designs for Vogue in 2003.
"He was the greatest believer that life is beautiful," Valentino Garavani, better known as Valentino, said in an e- mailed statement. "With his lovely last collection he told us that, until the end."
De la Renta's designs, which former New York Mayor Michael Bloomberg once said "have been to more award shows than Meryl Streep," were best known for being worn by America's first ladies, including Kennedy and Nancy Reagan. In 2001, he dressed Laura Bush in a silver long-sleeved gown for her husband's inauguration, and Hillary Clinton in a gold cape over a gold long-sleeve gown for the 1997 presidential inauguration ball.
"I still remember when Hillary walked out in that gown," former U.S. President Bill Clinton said in a video tribute to de la Renta for an exhibit at the William J. Clinton Presidential Center. "I thought, 'Oh my God, that's beautiful.' I still think it's probably the best gift Oscar ever gave us, beyond his friendship."
Black Velvet
The following year, Hillary Clinton became the first wife of a U.S. president to appear on the cover of Vogue. Photographed by Annie Leibovitz, the future secretary of state donned a de la Renta dress in black velvet for the occasion.
First lady Michelle Obama had a frosty relationship with de la Renta, snubbing his designs for years after he publicly criticized her choice of clothing for a meeting with Queen Elizabeth II in 2009 and at a state dinner with Chinese officials two years later. This month, she appeared in the designer's clothing for the first time, wearing a de la Renta dress at a White House cocktail party.
Early Life
Oscar Aristides Ortiz de la Renta Fiallo was born on July 22, 1932, in Santo Domingo, Dominican Republic. His father, Oscar Avelino de la Renta, was a Puerto Rican insurance agent and his mother, Maria Antonia Fiallo, was from a well-to-do Dominican family. De la Renta was his mother's only son, and he had six stepsisters on his father's side, according to Vogue.
At the urging of his mother, who was terminally ill with multiple sclerosis, de la Renta moved to Madrid at age 17 to study painting at the Real Academia de Bellas Artes de San Fernando. In the mid-1950s, he secured a job with fashion designer Cristobal Balenciaga as an illustrator before working for Lanvin in Paris under designer Antonio del Castillo.
De la Renta returned to New York in 1963 with the belief that fashion's future lay in ready-to-wear clothing, rather than haute couture. He worked for Elizabeth Arden and Jane Derby Inc., which he took over after Derby's death in 1965. De la Renta bought the business and replaced her name with his on the label. Later, he designed for Balmain from 1993 until 2002.
'Old-Fashioned Elegance'
"He makes a woman look like a woman, feel like a woman," designer Diane von Furstenberg said in the video tribute. "He has that old-fashioned elegance, and yet he's able to interpret it in such a modern way."
De la Renta was the recipient of the American fashion industry's Coty Award in 1967 and 1968; a lifetime achievement award from the Council of Fashion Designers of America in 1990; and the Gold Medal of Bellas Artes from the king of Spain in 2000. He served two terms as president of the CFDA, was chairman of the Queen Sofia Spanish Institute in New York and was on the boards of Carnegie Hall and the Metropolitan Opera.
By Bloomberg
The designer was also a philanthropist, founding the Casa del Nino orphanage in La Romana, Dominican Republic.
He was married twice, the first time to Francoise de Langlade, an editor-in-chief of French Vogue, who died in 1983. Six years later, he tied the knot with Annette Engelhard. De la Renta had an adopted son, Moises.
"Style begins by looking good naked," he said in a 2013 interview with the U.K.'s Telegraph newspaper. "It's a discipline. And if you don't dress well every day, you lose the habit. It's not about what you wear, but how you live your life."