3 October 2014 10:30 (UTC+04:00)
1 492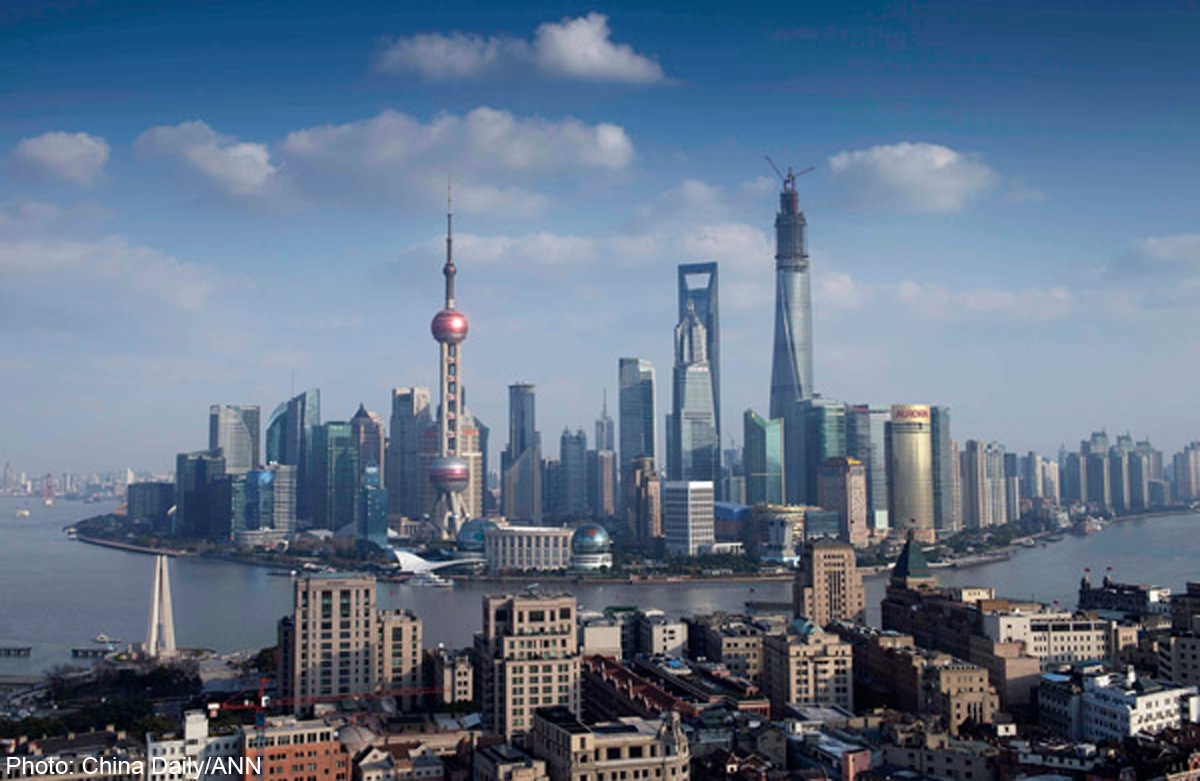 By Bloomberg
On Sept. 25, just two days before pro-democracy protests began in Hong Kong, the Wen Wei Po, Hong Kong's most prominent pro-Beijing newspaper ran a column purporting to expose the "three channels" by which the Central Intelligence Agency had infiltrated Hong Kong university campuses. It was a well-timed, if a bit off-the-wall conspiracy theory designed to undermine the student movement that has since taken over large swathes of Hong Kong. Indeed, in a related article published the same day, the paper went so far as to suggest that "U.S. forces" had recruited 17-year-old protest leader Joshua Wong while he was still in junior high school.
This would be laughable agitprop, easily ascribed to a cynical Communist Party unwilling to take responsibility for whatever lapses may have inspired the Hong Kong protests. But the paper's charges also reflect a long-standing conviction among Chinese leaders that they are engaged in an intense ideological war with geopolitical rivals. In this scenario, the marketplace of ideas has become a battlefield, and seemingly innocuous characters are in fact dangerous warriors.
One of them apparently is Doraemon, a big, blue, robotic cat and Japanese manga character that's been popular in China for decades. In August, the city of Chengdu even opened an exhibition of 102 large-scale Doraemon figures. Nobody complained until Sept. 26 (a day after the loopy Wen Wei Po commentary), when the state-owned Chengdu Daily published a now-notorious editorial suggesting that Doraemon was part of a Japanese plot to brainwash Chinese youth. The key passage, as translated by the South China Morning Post, reads:
Doraemon is a part of Japan's efforts of exporting its national values and achieving its cultural strategy; this is an undisputed fact. Taking this to heart, we should be less blind and keep a cool head while kissing the cheeks of the chubby blue guy.
Two other Chengdu newspapers, and several national news outlets, including the influential Global Times, swiftly joined the Chengdu Daily in its critique of Japanese robotic cat imperialism. Global Times columnist Wang Dehua wrote:
Doraemon is cute, but he also represents Japan's soft power. We must never let a little robotic cat take control of our minds.
Based on such commentary, one would be justified in wondering if China's state-owned news sector had lost its collective mind. In truth, the fears about CIA infiltration and those about Japanese cartoon characters are part of the same anxiety: a feeling that China's lack of soft power presents a weak underbelly to the outside world. "America uses McDonald's, Coca Cola and Hollywood movies to conquer the world," wrote the Hong Kong journalist Yang Jinlin last week on Sina Weibo. "Every country spares no effort in spreading its values."
This is a joyless view of global culture, and it carries considerable weight within the Chinese regime. Under President Xi Jinping, the country is actively building up media companies designed to broadcast Chinese values to the world and to compete with those -- like Doraemon -- that the regime considers hostile.
Among the Chinese public, though, there seems to be a limited audience for such paranoid musings. On Sept. 28, for example, the Tencent news portal posted an online poll asking users whether Doraemon should be boycotted due to ideological concerns. As of Thursday, more than 78,000 users had responded, with 77 percent opposing a boycott.
It's a small, unscientific result, but if considered alongside the considerable online chatter mocking and opposing the anti-Doraemon campaign, it's a good reminder that the Chinese state's propaganda efforts have their limits. If the government imagines it can convince citizens that even their most innocent likes and dislikes are being manipulated by foreign forces, it's not likely to be taken seriously for long.
Related News