Green energy and traditional energy resources - win-win cooperation between Azerbaijan & Europe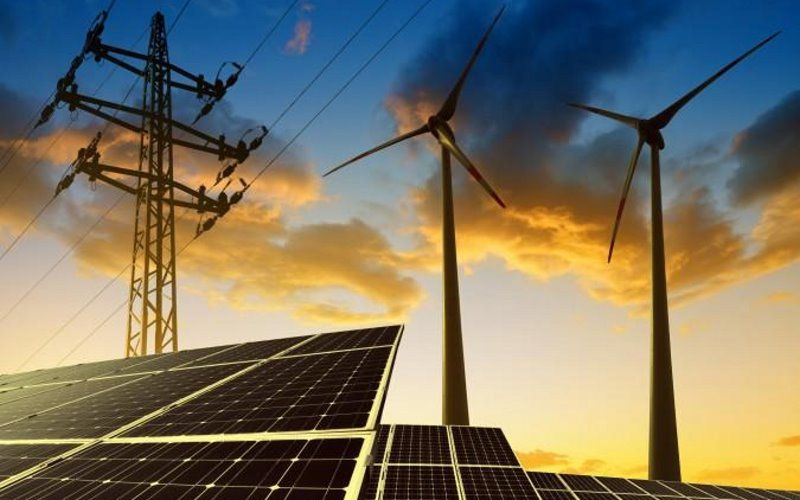 By Laman Zeynalova, Trend
Following the successful implementation of major projects of international importance in the traditional energy sector, Azerbaijan is confidently moving towards becoming an important supplier of "green" energy.
The implementation of large-scale projects, including in the territories liberated from occupation, including the creation of a "green" energy zone in Karabakh and East Zangazur, will allow Azerbaijan to become a producer and exporter of alternative energy.
Azerbaijan can become a regional center for renewable energy. Thus, according to the analysis of the Energy Sector Management Assistance Program of the World Bank Group, the technical potential of Azerbaijan's offshore wind potential is estimated at 157 gigawatts, which is a huge figure compared to the current total installed capacity of about 8 gigawatts. The development of offshore wind power will help improve competition in the energy sector, strengthen basic infrastructure and help deal with climate change. Azerbaijan can use its infrastructure, equipment, knowledge and its workforce in the development of offshore wind energy.
The Offshore Wind Power Roadmap published by the Ministry of Energy of Azerbaijan, the World Bank and IFC shows that Azerbaijan has the potential to install offshore wind farms with a total installed capacity of 7 GW by 2040. This could provide more than 69,000 person-years of full-time employment and up to US$7 billion of local gross value added.
In addition, a study conducted by the European Bank for Reconstruction and Development (EBRD) confirmed the feasibility of producing environmentally friendly hydrogen in Azerbaijan.
It should be noted that Azerbaijan enjoys great international support in the development of renewable energy sources.
A number of agreements have already been signed with foreign partners. Agreements with companies such as Masdar, ACWA Power, bp, as well as a contract with the Australian company Fortescue Future Industries for 12 gigawatts, are of strategic importance in terms of increasing the supply of energy resources to Europe.
Speaking at the opening of the Shusha Global Media Forum on "New Media in the Era of the 4th Industrial Revolution" on July 21, Azerbaijani President Ilham Aliyev said that foreign companies have already launched several investment projects in the field of renewable energy sources.
"By the end of this year, the first 240 MW solar power plant should be launched. But this is only the first. We have already signed memorandums of understanding and contracts to generate 10 GW of electricity. So if half of these memorandums are implemented, this will be more than enough to power a large area in Europe. Yes, it is a win-win situation," the head of state stressed.
Of course, the main market for "green" energy from Azerbaijan is Europe, and there is already a specific project within which energy will be supplied from renewable sources. Thus, on December 17, 2022, Azerbaijan, Georgia, Romania and Hungary signed an agreement on strategic partnership, which provides for the construction of an energy bridge from the Caucasus region to Europe. As part of the agreement reached, the construction of a Black Sea Energy submarine electric cable with a capacity of 1,000 MW and a length of 1,195 kilometers is expected. The cable will be designed to supply green electricity produced in Azerbaijan through Georgia and the Black Sea to Romania for onward transport to Hungary and the rest of Europe.
Azerbaijan is actively cooperating with international financial institutions in the development of alternative energy. In this regard, it should be noted that the current strategy of the European Bank for Reconstruction and Development is aimed at assisting Azerbaijan in diversifying the economy, as well as further expanding access to financial instruments and supporting a green economy. On Ganja, Azerbaijan and the EBRD signed two agreements that aim to support the city in solid waste management, as well as create energy efficiency through a street lighting project.
In addition, the EBRD co-financed the first project to build a large-scale solar power plant in Garadagh to support Azerbaijan's decarbonization program. In the corporate sector, the bank financed the construction of an energy-efficient cold storage warehouse in Alyat and the green expansion of an agricultural producer in the city of Salyan.
The European Investment Bank is also ready to consider financing projects in the field of renewable energy and energy efficiency in Azerbaijan. In addition to climate action, which is a top priority for the bank, EIB Global's activities are focused on various priority areas, including innovation, digital and human capital, small and medium businesses, sustainable cities and regions, and sustainable energy and natural resources.
In addition, the State Oil Company of Azerbaijan (SOCAR) and the Japan Bank for International Cooperation (JBIC) have agreed to strengthen cooperation by exchanging information on the introduction of low-carbon technologies, including, but not limited to, carbon dioxide capture and storage (CCS) and carbon dioxide capture, beneficial use and storage (CCUS) technologies, as well as on projects related to hydrogen and ammonia.
Thus, Azerbaijan continues its active energy diplomacy and successfully implements mega-projects in the field of energy.
With the implementation of a number of important agreements with foreign partners, Azerbaijan will take a key position in the supply of "green" electricity to the European market. This not only contributes to the diversification of energy sources in the region, but also strengthens economic and energy partnerships with European countries.
With the constant development and expansion of renewable energy production capacities, Azerbaijan aims to increase the share of renewable sources in electricity generation to 30 percent by 2030. This shows the serious intention of the country to make a significant contribution to sustainable and clean energy, which will further reduce carbon emissions and more sustainable development in the future.
With a priority on the development of alternative energy sources such as wind farms and renewable energy from hydrogen, Azerbaijan is building energy transportation infrastructures that will ensure stable and reliable supplies for countries in the region and beyond. This represents a significant transformation of the energy map of Eurasia, opening up new prospects for cooperation and development in the field of energy.
---