How can Iran sell its oil bypassing U.S. sanctions? [EXCLUSIVE]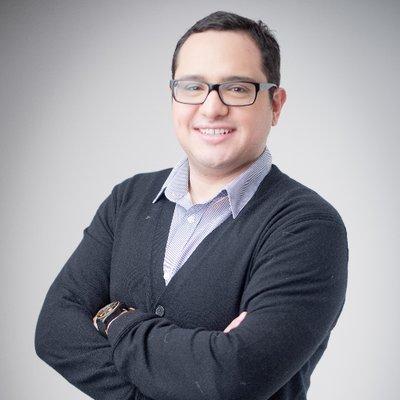 By Abdul Kerimkhanov
Russia could help Iran evade U.S. sanctions by buying up Iranian oil and reselling it as its own, expert in energy policies & strategies Luis Colasante said in an interview with Azernews.
He was talking about the possible ways of bypassing U.S. sanctions for ensuring Iranian oil supplies to the world market.
Colasante noted that Trump administration is restoring sanctions lifted under the 2015 nuclear deal in a bid to pressure the Islamic Republic.
"These sanctions will hit the Iranian oil sector, banks, and shipping, and will make it difficult to do business with them. The US is betting that economic pressure will force Iran to change its tune and agree to a new, much more restrictive nuclear deal than the one reached in 2015 between Tehran and the six world powers," said the expert.
He pointed out that Iran's oil exports have fallen since the Trump administration announced at mid-year that they would re-impose sanctions on the Iranian economy.
"But the exemptions granted to Iran's biggest oil customers - China, India, South Korea, Japan, Italy, Greece, Taiwan, and Turkey - allow them to import at least some oil for another six months more. This group of eight buyers imported over 80 percent of Iran's roughly 2.6 million barrels per day of oil exports last year. Only China, India and Japan imported around 1.6 million barrels per day," said the energy expert.
Colasante said that the Trump administration fears that Russia could help Tehran evade US sanctions by buying up Iranian oil and reselling it as its own.
He noted that Russia can purchase Iranian oil for domestic usage, thus buying Iranian oil at preference prices and export its internal production.
"But at the end, Russia doesn't need to import oil from any country. Even in the last five months, Russian production has increased by 400,000 barrels per day and the country has the capacity to increase it by another 300,000 barrels per day," the expert said.
The U.S. introduced a second package of unilateral sanctions against Tehran aimed at restricting the export of Iranian oil on November 5. More than 700 individuals and legal entities, ships and aircrafts of Iran fell under the new U.S. sanctions.
This is the second wave of sanctions imposed by the Trump administration since May of this year.
Despite the desire to reduce to zero the supply of Iranian oil to the world market, Washington nevertheless went for relief for a number of countries purchasing energy from Iran, including Italy, Greece, Turkey, India, China, South Korea, Japan, Taiwan.
In 2012, the Iranian government ceased, in response to sanctions by Western countries, the sale of oil to the U.S. and the UK, and from the beginning of 2013 to the EU.
After Iran made concessions on the nuclear program, in 2016 the U.S. authorities announced the lift of sanctions from 59 individuals (citizens of Iran and other countries), 385 enterprises, 77 planes and 227 ships.
In 2018, the Trump administration restored sanctions against Iran.
U.S. President Donald Trump announced in May that Washington was withdrawing from an agreement on a nuclear program with Iran. Trump also reported on the restoration of all sanctions against Iran, including secondary ones, that is, in relation to other countries doing business with Iran. The United States re-introduced part of the sanctions against Iran on August 7. More substantial sanctions that will cover oil exports are expected from the beginning of November.
From August 7, 2018, the updated Blocking Statute entered into force in the EU, the provisions of which are aimed at protecting European companies from the influence of U.S. extraterritorial sanctions.
---
Follow us on Twitter @AzerNewsAz