Armenia tried to prevent attraction of loans for BTK railway, says minister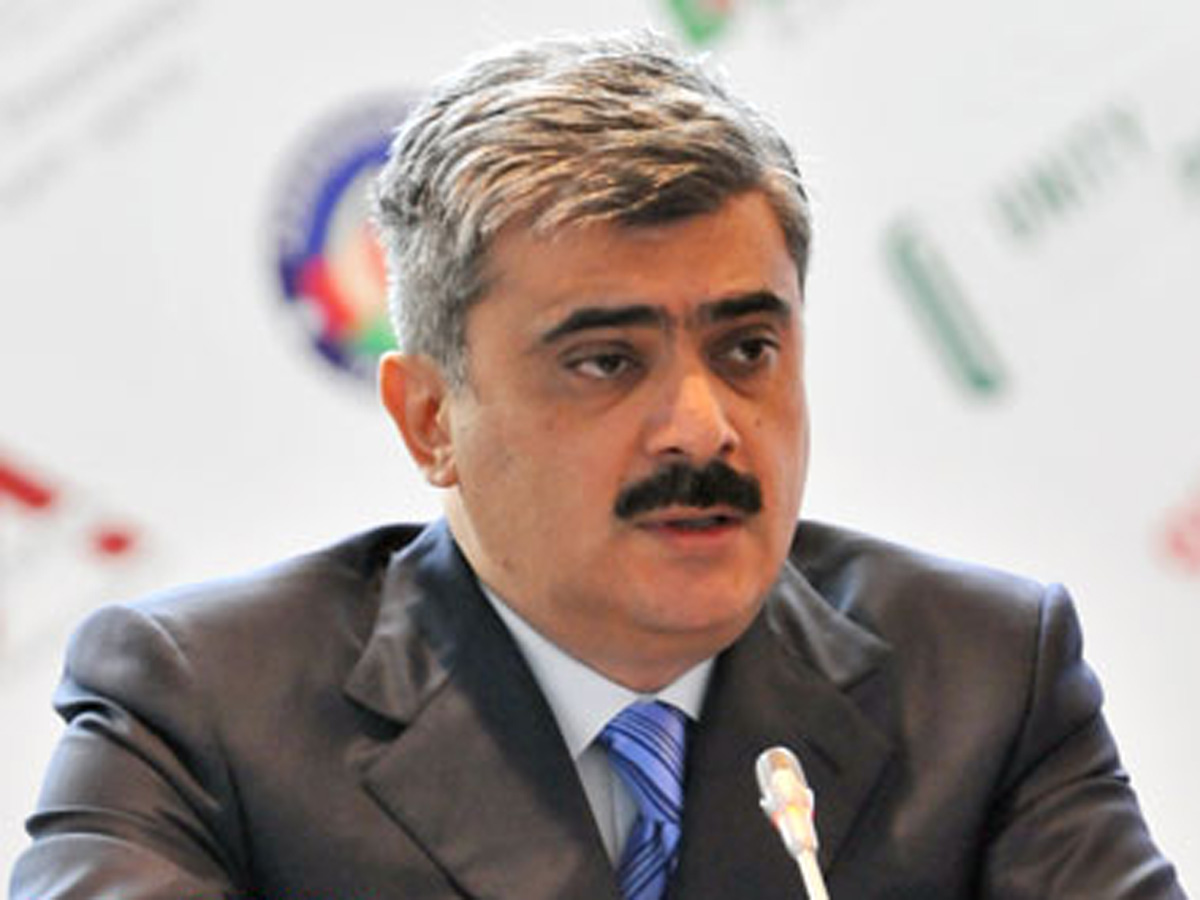 By Rashid Shirinov
Armenia tried to prevent the attraction of loans for the Baku-Tbilisi-Kars (BTK) railway project, Azerbaijan's Finance Minister Samir Sharifov said on November 7. He made the remarks at a meeting of five parliamentary committees for discussing the draft state and consolidated budgets for 2018.
The minister noted that this explains why international financial institutions did not allocate loans for this project.
"The reason is not that international financial organizations consider BTK inefficient, but that our ill-intentioned neighbor tried to prevent the implementation of the project," said Sharifov.
In this regard, added Sharifov, the Azerbaijani President decided that the project will be financed from the country's funds.
A solemn opening ceremony of the Baku-Tbilisi-Kars railway was held at the Baku International Sea Port on October 30. The ceremony was attended by the presidents, heads of government and delegations of Azerbaijan, Turkey, Georgia, Kazakhstan, Uzbekistan, Tajikistan and Turkmenistan.
The large-scale project was constructed on the basis of a Georgian-Azerbaijani-Turkish intergovernmental agreement. In future, the railway's peak capacity will be 17 million tons of cargo per year. At an initial stage, this figure will be one million passengers and 6.5 million tons of cargo.
Obviously, the fact that Armenia was left out of this big regional project of Azerbaijan, Turkey and Georgia has angered the Armenian authorities, who therefore decided to interfere with the construction of the project in all possible ways. However, Armenia's plan has failed as the railway is today fully operational. The Azerbaijani side has previously warned that Armenia's joining the BTK railway is possible only after the settlement of the long-standing Nagorno-Karabakh conflict.
---
Rashid Shirinov is AzerNews' staff journalist, follow him on Twitter: @RashidShirinov
Follow us on Twitter @AzerNewsAz