7 July 2015 15:43 (UTC+04:00)
2 689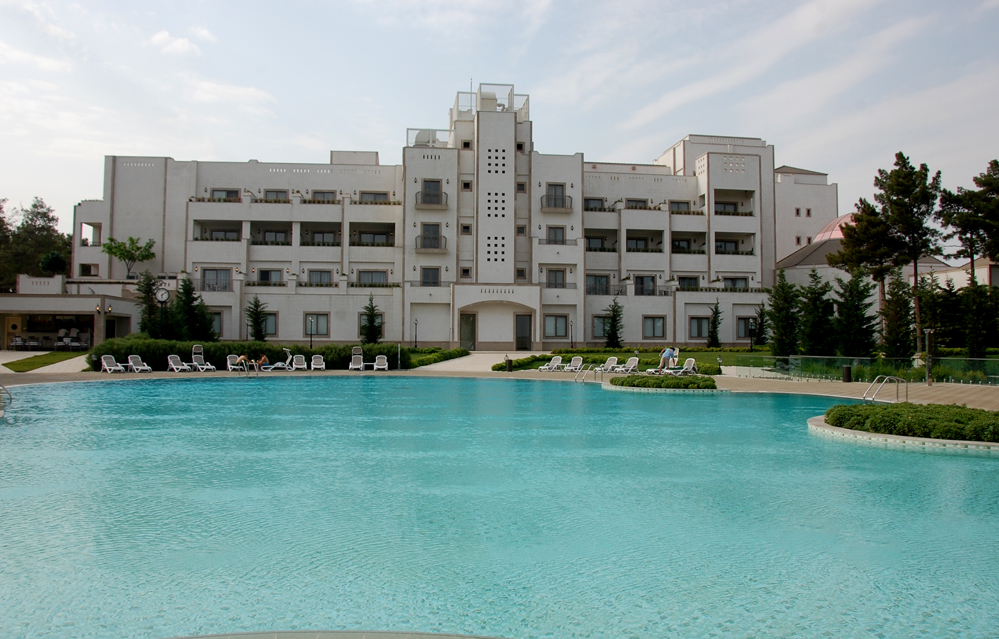 By Nigar Orujova
Travelling in Azerbaijan is easy with the help of SilkWay Travel, providing high-level services to some 15,000 tourists annually, and counting.
Azerbaijan is a very diverse and rich country that can attract even the well-fed and world-weary traveler. The snow-capped mountains, the unique Caspian Sea, the reserves and ancient monuments, and a variety of natural landscapes and climate zones offer a range of recreational activities for all walks of life.
The SilkWay Travel company provides all the necessary services to ease one's stay, including flight ticket reservations, hotels and VIP room booking, car rentals and airport transfers, visa support, and tour packages for various activities, including hiking, wellness tourism, hunting, fishing, and much more. Customers need only enjoy the tour and not think about any of the little things.
The never-ending thirst for discovering different cultures, experiencing new adventures, colors, tastes, textures, sounds, smells, and emotions inspire people to travel, and SilkWay is ready to provide all of this to its customers.
The unique recreation area of Naftalan is one such place that can amaze even the most seasoned traveller, because bathing in oil is sure to impress anyone. You heard right, oil bathing is not a luxury reserved for the oil tycoon, but a treatment for all to enjoy.
Tourists can book a tour with Silkway Travel and relish in this one of a kind experience.
Located some 360 km west of Baku, Naftalan city is famous around the world for its Naftalan crude oil, renowned for its curative properties. This center of medical tourism in Azerbaijan has unique natural treatments that cannot be seen anywhere else in the world.
Naftalan became popular around the world during ancient times. Naftalan oil was first mentioned in the works of Herodotus and Plutarch.
Naftalan oil was also praised in the poetry of the outstanding Azerbaijani poet Nizami Ganjavi. The traveller Marco Polo, who visited Azerbaijan in the 13th century, also refers to Naftalan oil in his writings about Great Tatarstan, saying that this oil is "a marvelous ointment treating skin diseases".
The medicinal oil was so popular that it was even exported to Kievan Rus, Central Asia, Afghanistan, India, and Persian Gulf countries.
Thus, Naftalan oil popularized Azerbaijan long before the oil boom that made Baku world famous in the 19 century. Along with the oil exploitation that started in Baku, industrial exploitation and processing of Naftalan oil began, making it famous in the West.
Its medicinal uses are very wide and it is used to treat over 70 illnesses.
Naftalan oil is not only an alternative medicine, but its properties are also confirmed by numerous scientific studies along with more than 100 years of first-hand experience.
Being one of the most ancient resorts in the world, today Naftalan attracts people from all over the planet to experience these oil baths, resembling a chocolate fountain.
At the first glance, the oil may not seem too appealing, but medical specialists in Naftalan say that this oil kills viruses, bacteria, and fungi.
Naftalan oil is also used in the production of various medicines. As it penetrates the skin, the oil accelerates the metabolic process, boosting cell regeneration. It has a calming, cooling and antiseptic effect, relieves joint pain, cures psoriasis, calms the nerves and beautifies the skin.
A ten-day treatment in Naftalan can last for an entire year. One just needs to visit this natural wonder in Azerbaijan to try this unique experience.
--
Nigar Orujova is AzerNews's staff journalist, follow her on Twitter: @o_nigar
Follow us on Twitter @AzerNewsAz
Related News