8 September 2015 10:44 (UTC+04:00)
1 282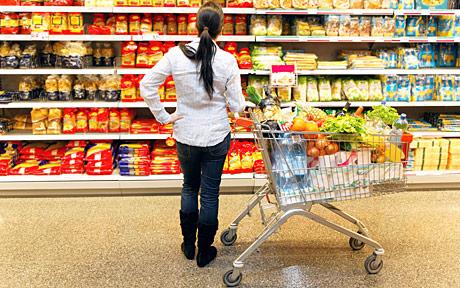 By Vusala Abbasova
Turkmenistan will increase customs duties on some exported and imported food products in accordance with the draft document approved by Turkmenistan's President Gurbanguly Berdimuhammadov.
The document subjects food products like sausage, fruits and vegetables, fruit juices and soft drinks to new customs duties, reported Trend.
Berdimuhammadov noted that this decision has been made to further stimulate national producers, protect their interests, and increase the competitiveness of the products.
He also highlighted the great importance of taking practical steps to ensure progressive expansion in the geography of sales for domestic producers.
For these purposes, the Ministry of Economy and Development, the Finance Ministry, and the State Customs Service will have to work out proposals on amendments to Turkmenistan's law jointly with the Justice Ministry and submit these proposals to the Cabinet of Ministers.
The corresponding decree will enter into force from October 1, 2015.
Western sanctions against Russia and as a result the decline in the ruble have sharply influenced the countries of the Central Asia, most of which have already started the policy of import substitution.
It seems like one of the most optimal decisions in times of financial and economic crisis, as it helps to replace imports with domestic products.
Turkmenistan has started the process of implementing new state programs aimed at ensuring the production of domestic goods and increasing their export volume.
Earlier, Berdimuhammadov announced that the country is developing a draft investment program for 2016, whereby the government plans to allocate 56.2 billion manats ($16.06 billion) to the development of the sectors of the national economy.
Some 65.5 percent of these investments will be allocated to the construction of production facilities, and 34.5 percent to social and cultural facilities.
This document will include measures for the development of import-substituting and export-oriented production, improving food abundance by reforming the agricultural sector, creating new jobs in all regions of the country, and ensuring the social protection of the population.
---
Follow us on Twitter @AzerNewsAz
Related News