Iran's oil sector enjoys greater chance to absorb foreign investment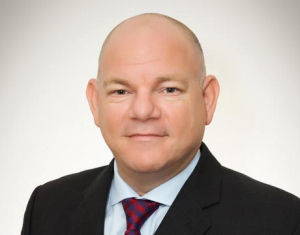 By Dalga Khatinoglu
A senior energy expert believes that despite a huge decrease in global upstream oil and gas sectors, Iran has a better chance of absorbing foreign investments than other oil producers.
Iran has announced that $185 billion investment is needed in its upstream oil and gas sector, as well as $70 billion in petrochemical and $200 billion in optimizing energy consumer sectors to halve its energy intensity, which is two times more than global averages.
This is while, according to OPEC's estimation, OPEC would need to invest an average of close to $40 billion annually in the remaining years of this decade. This figure was $120 billion in 2014 or three times more than the annual investment amount. However, according to Wood Mackenzie's estimations, the plunge in oil price since last summer caused the suspension of 46 big oil and gas projects. The worth of suspended projects in 2015 is estimated to reach about $200 billion.
Sam Barden, the director of SBI Markets, an international commodity trading and advisory company which advises governments and private firms on deal financing and facilitation told Trend July 30 that Iran will be more successful than other producers in a low price oil environment, as the availability of cheaply extractable oil and gas in Iran and Iraq, will mean that Iran could indeed receive a disproportionate amount of future investment, as more expensive extraction countries are wound back in favor of investment into Iran.
The cost of oil production in Iran's onshore sector, which shares 70 percent of total reserves is about $7 per barrel, but regarding the fact that more than 80 percent of Iran's operative fields are in their second half-life, this figure is high.
Currently, the cost of producing 3 to 3.5 million barrels of oil in Iran's active fields is $10 billion annually, mostly due to re-injection of 93 million cubic meters per day of gas to old oilfields, while this figure would reach $50 billion in next 10 years.
Iran and P5+1 reached a comprehensive nuclear deal on July 14, but the implementation of this deal depends on Iran-IAEA (International Atomic Energy Agency) cooperation around some suspected activities. Iran says the sanctions would be removed in four to six months.
While European delegations from Germany visited Iran and delegations from France, Italy, Austria, UK and Poland are to visit this country to discuss economic ties, Iran hopes to attract tens of billion dollars in oil and gas sector.
"There is no doubt that European investment into Iran will be the first, ahead of US. The simple trade will be the exchange of technology from Europe for the opportunity of market share in Iran for European large companies. Given Iran has been "closed" to International investment for so long, there is no limit on which industry's Europe might want to parent or invest into Iran in. Of course Oil and gas sector will be top of the list, however I would do expect European investment into the car industry, for parts and manufacturing, into the airline industry, to begin the long needed upgrade of Iran's aging jet liners with modern European made pads anger jets, into large scale infrastructure such as road and rail, into energy efficiency such as renewable energy or much more efficient gas fired electricity generation, and of course into the banking and stock market services sector generally", Barden said.
UNCTAD estimated that EU's outflow direct investments in 2014 was $250 billion.
The director of SBI Markets said that "I think it is hard to estimate how much Iran can absorb (investments). This is where the risk really lies for the Iranian economy, in that a flood of capital could create bubbles in asset classes. I think the key here is how the investment flows into the oil and gas sector. If it is in the traditional sense, through banks, then the risk could be increased as the Iranian banking sector is one area which needs modernizing. There are lot of banks in Iran, but not much banking".
Iran had also defined a long-term (20-25 years) new model contract that it calls its integrated petroleum contract (IPC) to replace the old, less popular buyback agreements to attract foreign companies. However, it's not clear whether IPC could compete with production sharing agreements (PSA) that is popular with companies, but is banned in Iran.
Responding to a question that "when the European investments can start to flow to Iran?", Barden said that "when sanctions lift in early 2016. I think the risk to try and invest before is high, however I have no doubt that agreements for deals in the future are being arranged and agreed now".
---
Follow us on Twitter @AzerNewsAz