23 December 2014 16:07 (UTC+04:00)
952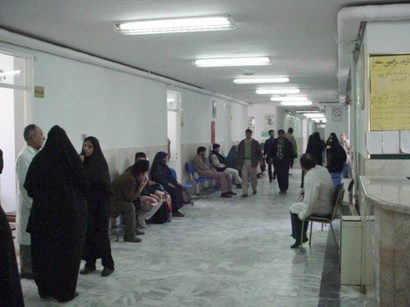 Financial problems and lack of equipment resulting in closure of some 17 hospitals in Iran, Iran's Health Minister Hassan Qazizadeh Hashemi told reporters.
He added that there currently 35 unfinished hospitals in Iran. "The government plans to complete their construction and commission them with a support from the private sector," the minister said.
Qazizadeh Hashemi also said Iran's healthcare sector is facing a shortage of personnel.
The Iranian media reported that the country's hospitals do not have enough nurses. Because of the low wages Iranian nurses are leaving the country in search of better paid jobs abroad.
The minimum wage of the nurses in Iran amounts to about $380.
In the US, Canada and Australia, where the Iranian nurses go for a more profitable employment, the nurses earn a monthly average of $2500-$4000.