16 October 2014 16:51 (UTC+04:00)
1 384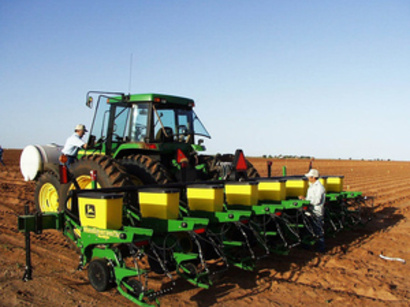 Uzbekistan concluded contracts to export 580,000 metric tons of cotton fiber and textile goods worth over $1 billion, Uzbek Minister of Foreign Economic Relations, Investments and Trade Elyor Ganiev said.

He made the remarks at the closing of the International Uzbek Cotton Fair in Tashkent, where the contracts were signed.

The main volumes of cotton fiber will be sold to China, Singapore, Russia, South Korea, India, Bangladesh and the United Arab Emirates.

Over 1,000 cotton business representatives from 42 world's countries attended the fair.

An international cotton fair in Tashkent has been held under the auspices of the International Cotton Advisory Committee (ICAC) since 2005.

Uzbekistan signed export contracts in the amount of about seven million metric tons of cotton fiber at ten cotton fairs.
Related News