EU confirms Ashton-Zarif meeting in September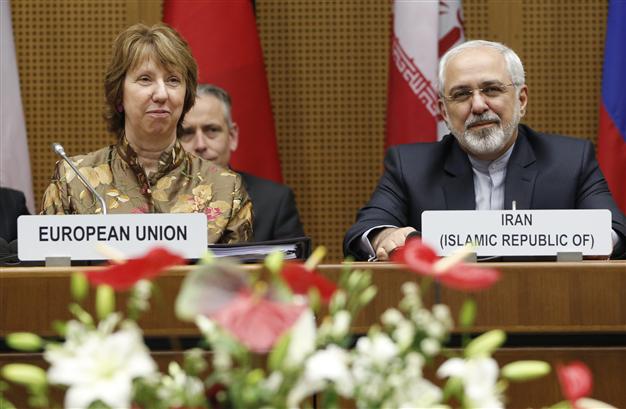 By Sara Rajabova
The Iranian and European Union senior officials are scheduled to meet in early days of September to discuss the dispute over Iran's nuclear energy program.
Iranian Foreign Minister Mohammad Javad Zarif will meet with EU foreign policy chief Catherine Ashton ahead of a new round of talks between Iran and the P5+1 group in Belgium's capital, Brussels, next week, Press TV reported.
"I can confirm that Lady Ashton will be meeting the Iranian foreign minister on September 1 in Brussels in the context of talks on Iran's nuclear program," Ashton's spokeswoman Maja Kocijancic said on August 25.
She added that this is an important meeting in the context of getting ready for the next big round of talks.
Earlier in July, Zarif and Ashton held several meetings during the latest nuclear negotiations between Tehran and the P5+1 in the Austrian capital of Vienna to exchange views on the process of preparing the draft text of a comprehensive deal between Iran and the six countries.
Zarif also held a trilateral meeting with Ashton and U.S. Deputy Secretary of State William Burns on the nuclear issue in Vienna.
Recently, Zarif said the P5+1 commitment to the removal of UN Security Council sanctions against Tehran is a prerequisite to the achievement of a final nuclear deal.
He put as a condition removal of sanctions against Iran at the UN Security Council by passing a resolution for a final agreement.
Zarif expressed optimism over the prospect of the ongoing nuclear negotiations, saying the possibility for reaching a comprehensive agreement exists.
Zarif said a final deal would broadly be comprised of two components; the first is the preservation of Iran's right to nuclear energy and the world becoming assured that the nuclear work is peaceful, and second, is the annulment of all the UN Security Council bans on Tehran.
Iran and the five permanent members of the United Nations Security Council - China, Russia, Britain, France, and the United States - plus Germany will resume their nuclear talks on the sidelines of the annual gathering of the UN General Assembly in New York in September.
The two sides are discussing ways of reaching a final agreement over Tehran's nuclear energy program.
They clinched a landmark interim deal in Geneva, last November. The agreement, which took effect on January 20 and expired six months later on July 20, has been extended until November 24.