20 August 2014 16:00 (UTC+04:00)
1 321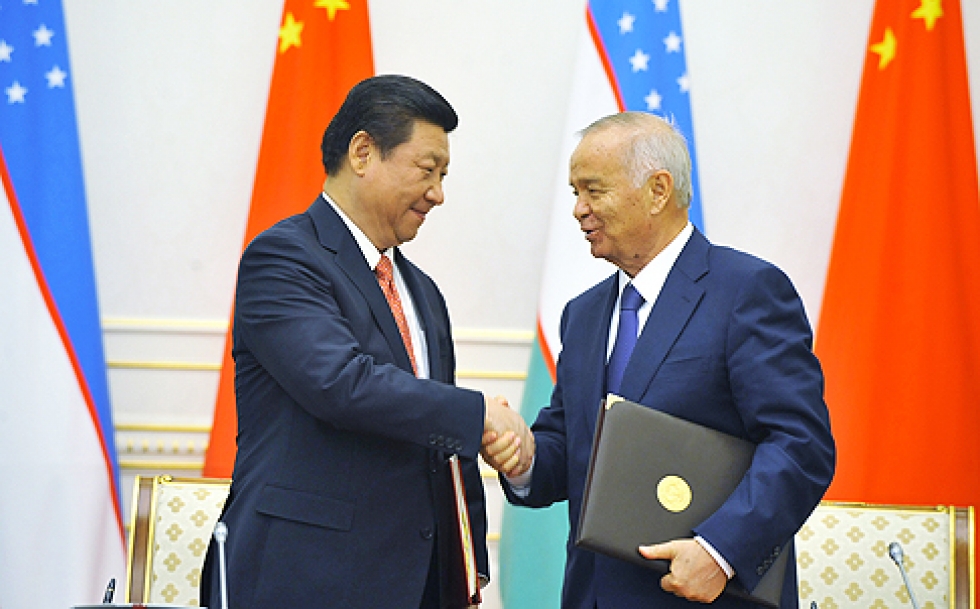 By Aynur Jafarova
Uzbekistan and China have signed a joint declaration and strategic partnership development program for 2014-2018.
The relative documents were signed between Chinese President Xi Jinping and his Uzbek counterpart Islam Karimov in Beijing.
Karimov's visit to China started on August 19 and ended on August 20.
During the negotiations, the two leaders discussed a wide range of issues of further development of Uzbek-Chinese relations and exchanged views on regional and international issues of mutual interest.
The two sides also agreed to strengthen mutual political trust, continue mutual support and coordination of actions in the international arena, security cooperation. They also discussed the cooperation issues as part of the Shanghai Cooperation Organization (SCO) and the development of the organization.
Karimov said the current negotiations are a logical continuation of the earlier dialogue at the highest level.
Jinping noted China considers Uzbekistan as a reliable partner. The bilateral cooperation is being developed on the basis of long-term and mutual interest.
The two presidents also discussed further strengthening of direct business contacts and growth indices in the areas of trade and investment, energy, high technologies and transport infrastructure.
Following the talks, the two sides signed a number of bilateral documents aimed at further developing the technical and economic cooperation between Uzbekistan and China, and strengthening the partnership in the banking and finance, energy, and high-tech industry.
Uzbekistan and China are developing cooperation in oil, gas, petrochemical, chemical and mining industries, in the fields of transport and logistics, the manufacturing industry, telecommunications, production of electrical technology and modern construction materials, as well as in a number of other sectors.
China is one of the largest trade partners of Uzbekistan. The trade volume between the two countries has increased by almost 6 times for the past 6 years and amounted to $5.2 billion in 2013. This figure stood at $2.163 billion in the first half of 2014.
Some 482 joint ventures with Chinese capital, as well as the representative offices of more than seventy Chinese companies are operating in Uzbekistan.
Uzbekistan and China are implementing the projects in the energy sector in the amount of $2.8 billion. Some $2.5 billion or 90 percent of this amount are direct investments.
The Chinese companies are involved in the projects of exploration and exploitation of deposits of hydrocarbons, uranium and other precious materials, as well as gas chemical complex in Mubarek and other high-tech industries in Uzbekistan.
Related News