19 June 2014 18:02 (UTC+04:00)
1 543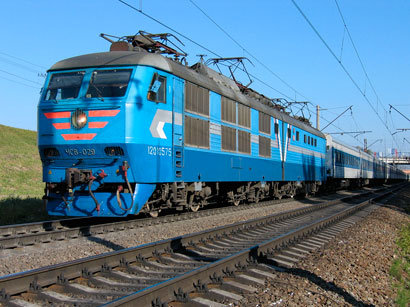 The issue of restoration of railway communication with Russia through Georgia's breakaway region of Abkhazia will be discussed in the National Security Council of Georgia, Leader of the Parliamentary majority George Volski said.
"It is early to discuss the issue. This requires some progress in the Georgian-Abkhaz settlement, according to Volski. "The main point here is Georgia`s interests, and discussion of this issue is possible, but we should not take decision in a rush" he said.
Russian Railways JSC is considering the opening of traffic through Abkhazia and Georgia to Armenia, President of the company Vladimir Yakunin told journalists earlier in Yerevan.
Meanwhile, Georgian State Minister for Reconciliation and Civic Equality Paata Zakareishvili stated that "restoration of the railway traffic through Abkhazia is one of the topics that may contribute to the establishment of Georgian-Russian relations, and the discussion is possible within the existing special format."
"I have no information about this issue yet, but it has been on the agenda since long ago. This topic is necessary to be discussed in detail, as it is important for several sides. However, the issue has been ignored. But I think that its positive settlement will improve Georgian-Russian relations," the state minister said.
A large-scale military confrontation took place between Georgia and Russia in South Ossetia on August 8, 2008.
Later, Russian troops occupied Tskhinvali and expelled the Georgian military.
Russia recognized the independence of South Ossetia and Abkhazia in late August.
In response, Tbilisi ended diplomatic relations with Moscow and called the two unrecognized republics of Abkhazia and South Ossetia occupied territories.
Related News