Moscow not responded to Tbilisi's proposal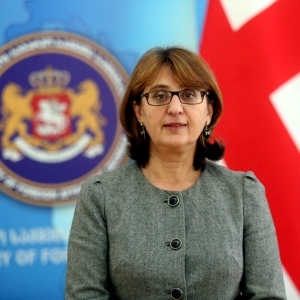 By Jamila Babayeva
Tbilisi has not received a response from Moscow on a proposal for cooperation on security of the Olympics in Sochi.
The proposal was put forward by Prime Minister's official representative Zurab Abashidze, Georgian Foreign Minister Maia Panjikidze said.
"When coming to taking measures by Russia, something unexpected can threaten any measure of such a format. Similar cases were observed in other Olympics too, so there is nothing special, when the country strengthens security measures. But this should not come at the expense of the territorial integrity and sovereignty of another country," she said.
Panjikidze added that Georgia is ready to cooperate with Russia on the issues of security within the context of the Olympics.
"Russia has received this proposal several times, but there has been no concrete response. We reiterate this readiness," she said.
The minister noted that Georgia carries out effective work on ensuring security of the Olympics.
Georgian Prime Minister Irakli Garibashvili recently said Georgia not only intends, but is also obliged to assist Russia in ensuring security during the Olympic Games.
"The fight against terrorism is a task of any normal country and in this respect we are cooperating with all countries," he said.
The 2014 Olympic Winter Games will be held on February 7-23, 2014 in Sochi, Russia.