India ready to host G-20 summit in absence of Russian, Chinese leaders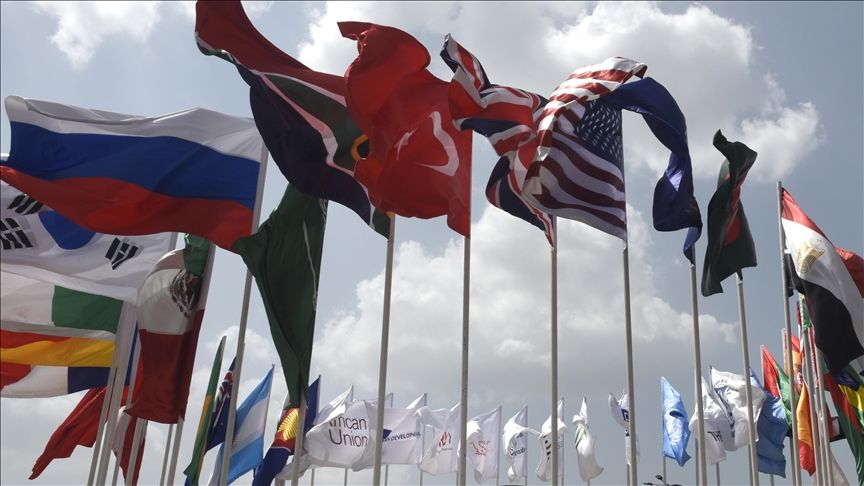 India is set to host the two-day summit of G-20 leaders in the capital New Delhi under the theme of "One Earth, One Family, One Future," Azernews reports, citing Anadolu Agency.
During the summit, G-20 leaders, in absence of Russian President Vladimir Putin and Chinese President Xi Jinping, will exchange views in three sessions, hoping to make progress on trade, climate, and other global problems.
The summit will be held at the newly inaugurated Pragati Maidan conference center at the Bharat Mandapam culture corridor, where a statue of Nataraja, the Hindu God of dance, as an important symbol of cosmic energy, creativity, and power – is located.
At its core, the G-20 is an intergovernmental forum primarily concerned with economic issues made up of the world's 20 largest economies – 19 countries and the EU. It plays an important role in shaping and strengthening global architecture and governance on all major international economic issues.
The member states are Argentina, Australia, Brazil, Canada, China, France, Germany, India, Indonesia, Italy, Japan, South Korea, Mexico, Russia, Saudi Arabia, South Africa, Türkiye, the UK, and the US.
Besides the members, term president India also invited the leaders of Bangladesh, the Netherlands, Nigeria, Egypt, Mauritius, Oman, Singapore, Spain, and the United Arab Emirates.
In addition to international organizations such as the UN, International Monetary Fund and World Bank, India also invited members of the International Solar Alliance, the Coalition for Disaster Resilient Infrastructure, and the Asian Development Bank as guests.
The G-20 is also close to an agreement on admitting African Union, a bloc of 55 countries, as a member of the grouping.
Following the summit, the leaders are expected to adopt a declaration, which is a commitment towards the priorities discussed and agreed upon during the respective ministerial and working group meetings.
The G-20 presidency will be assumed by Brazil in 2024 and by South Africa in 2025.
---
Follow us on Twitter @AzerNewsAz