Hungarian FM: Georgia "must receive" EU candidate status this autumn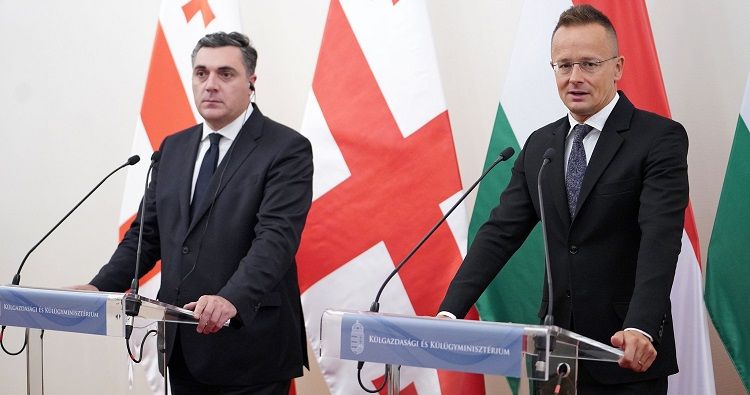 Hungarian Foreign Minister Peter Szijjártó on Tuesday said Georgia "must receive" the European Union membership candidate status this autumn, as the Georgian Government had "done everything" for the outcome, Azernews reports, citing Agenda.
In remarks at a press briefing with his Georgian counterpart Ilia Darchiashvili, Szijjártó noted the decision on Georgia's status was a "political issue", and added "we demand from the European Union this political commitment, a decision that should be made in the fall".
We highly value our cooperation with the Caucasus region, demonstrated by the upcoming joint summit scheduled for October 11-12 in Tbilisi, bringing together members of the Georgian and Hungarian governments. During this summit, we will sign essential agreements, including an investment program and an extension of our scholarship programme", Szijjártó said.
Darchiashvili, who on Tuesday attended an annual meeting of Hungary's ambassadors, said his country's European aspirations had "never been as strong as today".
---
Follow us on Twitter @AzerNewsAz