Canadian military deployed to help fight Alberta wildfires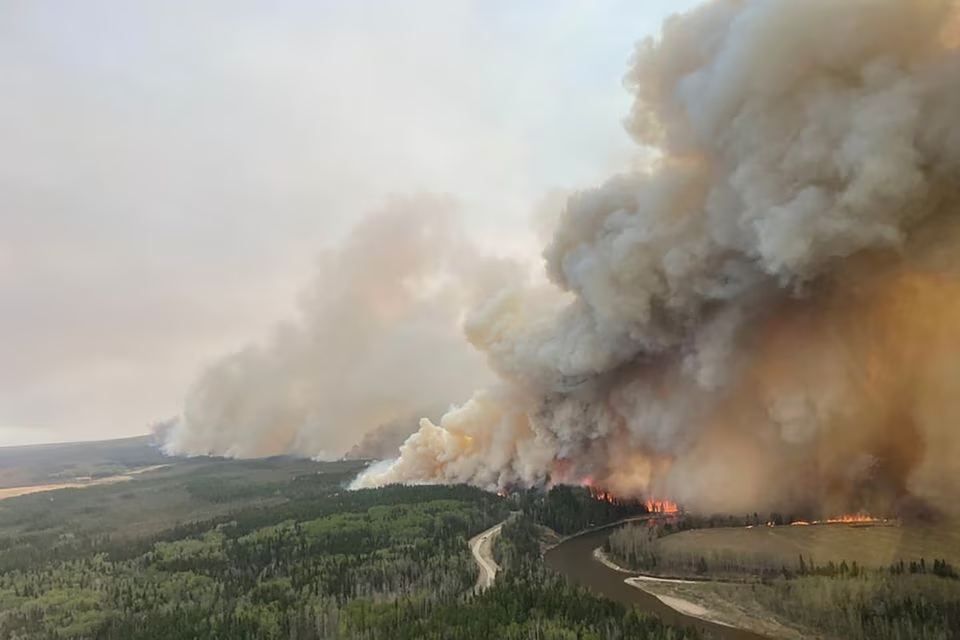 Canada brought in the military to help firefighting and recovery efforts in Alberta on Thursday after wildfires forced thousands to evacuate homes and prompted several oil and gas producers to shut operations in Canada's main crude-producing province, Azernews reports citing Reuters.
The armed forces were deployed after Ottawa approved Alberta's request for federal support to tackle the more-than 100 wildfires that ignited across the western Canadian province in the last week, Prime Minister Justin Trudeau said.
The widespread blazes have marked an intense start to wildfire season in Alberta and put Premier Danielle Smith's disaster management skills - as well as her party's policies - under the microscope ahead of a provincial election on May 29.
A couple of days of cooler weather gave firefighters some reprieve and allowed some oil and gas companies to restart shuttered production on Wednesday, though forecasts show temperatures surging higher over the weekend.
"I know there have been some lower temperatures this week and even some rain in a few areas. And though this is always good news, people shouldn't take this as permission to let their guard down," Alberta's Minister of Public Safety and Emergency Services Mike Ellis told a briefing Thursday.
---
Follow us on Twitter @AzerNewsAz