Turkiye's top diplomat visits Cairo as part of normalization process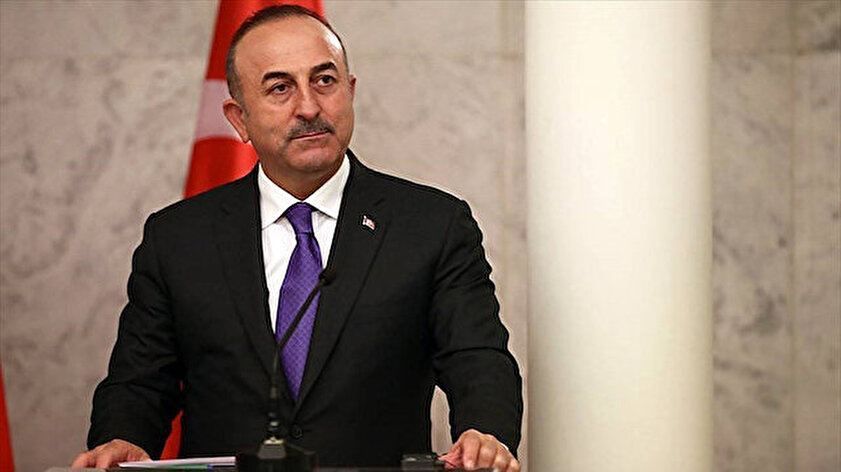 Turkiye's chief diplomat was in Cairo on March 18 for talks with Egyptian officials as the regional powers seek to mend their frayed ties after years of tensions, Azernews reports citing Hurriyet Daily News.
Mevlut Cavusoglu, Turkiye's foreign minister, landed in the Egyptian capital early Saturday. He was the highest-ranking Turkish official to visit the Arab World's most populous nation in over a decade.
Cavusoglu met with Egyptian Foreign Minister Sameh Shoukry for talks on "various aspects" of bilateral relations, said Ahmed Abu Zaid, a spokesman for the Egyptian foreign ministry Saturday.
He said they also discussed regional and international issues of mutual interest, an apparent reference to the conflict in Libya and tensions related to gas exploration in the eastern Mediterranean Sea."
Turkiye will never forget the support given by Egypt after Feb. 6 earthquakes, Cavusoglu said during a joint press conference with his Egyptian counterpart.
Cavusoglu added that Ankara and Cairo were to raise diplomatic relations to the highest level "as soon as possible.''
Shoukry said that the development of Turkiye-Egypt ties was in interests of both nations.
Turkiye and Egypt suffered from cold ties since 2013 after a military coup changed the government in the latter. Since then, ties between Turkiye and Egypt have been carried out at the lower level of charge d'affaires. Efforts to normalize ties were launched in 2021 but they did not improve at the desired pace.
A surprise meeting between President Recep Tayyip Erdogan and Egyptian President Abdel Fattah el-Sissi in late 2022 during the opening of the World Cup in Qatar provided momentum for mending the ties.
Egypt has become one of the first countries to send humanitarian aid and other assistance to Turkiye following the earthquake. Turkiye announced its gratitude for the support and solidarity shown by the state and people of Egypt.
---
Follow us on Twitter @AzerNewsAz