13 August 2018 16:47 (UTC+04:00)
1 659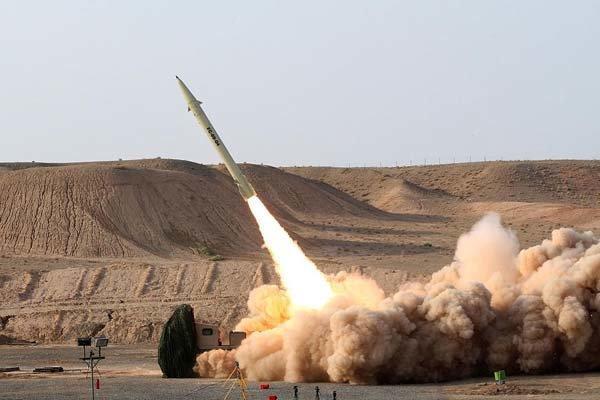 By Trend
Iran's military has demonstrated Aug. 13 a new generation ballistic missile dubbed Fateh Mubeen, Tasnim agency reported referring to the Ministry of Defense of Iran.
The presentation was attended by the Iranian Defense Minister Amir Khatami, who congratulated the army and military designers on the completion of work on a new missile. "Today, our industry satisfies all the various needs of the country in the field of defense," he said. Technical characteristics of the rocket are not given in the message of Tasnim agency.
On Friday, the US media outlets reported that US intelligence has detected the first test of a ballistic missile of the Fateh family by Iran in the current year. The missile was launched from the base of the Islamic Revolutionary Guard Corps (an elite branch of the Iranian Armed Forces) in the south-east of the country and flew more than 160 km over the Strait of Hormuz to the proving ground in the desert in the Iranian territory.
Iran has been developing its missile programme since the 1990s. It has made significant progress in the development of ballistic missiles. At the same time, Tehran refuses to conduct negotiations on restriction of development of the missile industry, giving as a reason the fact that its rivals in the region have armed themselves with ballistic missiles.
Washington has repeatedly criticized Tehran for the development of the missile program. On March 13, US President Donald Trump decided to extend for one year the sanctions against Iran imposed in connection with the development of ballistic missiles, "support for international terrorism" and human rights violations.
---
Follow us on Twitter @AzerNewsAz
Related News