Turkmen President orders to attract investments for Galkynysh field to realize TAPI pipeline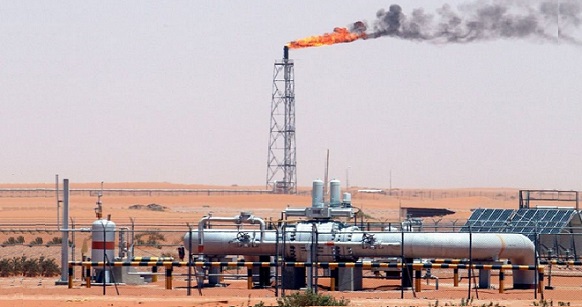 By Kamila Aliyeva
Turkmen President Gurbanguly Berdimuhamedov ordered to attract foreign investments for the Galkynysh gas field in order to implement the Turkmenistan-Afghanistan-Pakistan-India (TAPI) gas pipeline project.
"The head of state also ordered to intensify the work on attracting foreign investments for the construction of the Galkynysh gas field, where the Turkmenistan-Afghanistan-Pakistan-India gas pipeline starts, and accelerate the construction of this transnational energy bridge," the press service said following the results of the meeting with the heads of the country's oil and gas complex.
Heads of structural subdivisions of the fuel and energy complex were instructed to continue work to increase the volume of production and export of liquefied gas, complete fulfillment of tasks to increase supplies to certain consumers of certain products of the oil and gas industry, accelerate the construction of new gas chemical plants, develop and commission open hydrocarbon deposits, according to the message.
The Turkmen leader noted that it is necessary to achieve effective research and practical activities of the oil and gas research institute, to study from the scientific point of view the impact on the ecology of projects implemented in the fuel and energy complex.
Berdimuhamedov stressed that it is also necessary to establish services to increase the productivity of oil wells, expand geological exploration work to find new oil fields at the appropriate level.
He gave specific instructions on improving the quality, increasing the volume of products produced and further intensifying the work at the Turkmenbashi complex of oil refineries.
The construction of the Turkmen section of the TAPI was launched in December 2015. Work on the Turkmen section is complete while work on the Afghanistan section of the pipeline project started earlier this year in Herat – in the west of the country.
The pipeline will run from Galkynysh – the largest gas field in Turkmenistan – through the Afghan cities of Herat and Kandahar, and finally reach the Fazilka settlement located near the India-Pakistan border.
The total length of the pipeline is 1,814 kilometers, including 214 kilometers in the territory of Turkmenistan, 774 kilometers in Afghanistan, 826 kilometers in Pakistan to the settlement of Fazilka on the border with India. The construction of the gas pipeline is scheduled to be completed in 2019. Annual capacity of the gas pipeline will be 33 billion cubic meters.
The project's preliminary cost is estimated at $10 billion. For the construction of the TAPI gas pipeline, a consortium - TAPI Pipeline Company Limited - was established and the state concern Turkmengaz was elected as the leader.
The main problems for the project's implementation largely considered to be financing and security issues as the pipeline is to pass through the territory of Afghanistan.
---
Kamila Aliyeva is AzerNews' staff journalist, follow her on Twitter: @Kami_Aliyeva
Follow us on Twitter @AzerNewsAz