18 April 2017 15:34 (UTC+04:00)
1 856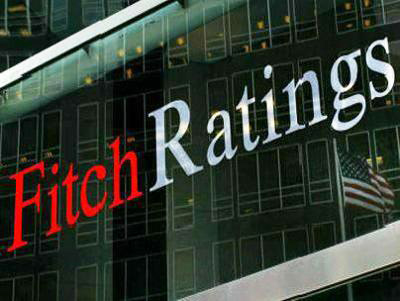 By Trend
The International rating agency Fitch Ratings has published a foreign currency senior unsecured rating of 'BBB-' to Kazakh National Oil and Gas Company KazMunaiGas' $500 million notes due 2022, $1 billion notes due 2027 and $1.25 billion notes due 2047, Fitch said in a message April 18.
The notes are issued under KMG's $10.5 billion medium term program, rated 'BBB-' by Fitch.
The bond rating is in line with KMG's Issuer Default Rating of 'BBB-', as the bonds constitute unconditional, unsubordinated and unsecured obligations of the company.
"We rate NC KMG one notch below Kazakhstan (BBB/Stable), reflecting their strong strategic and operational linkage as well as the absence of an explicit state guarantee for a significant portion of NC KMG's debt," Fitch said.
The support factored into this rating includes an expectation that, in addition to the funds provided for the company's debt reduction program in 2015, over the medium term the state will manage KMG with a financial profile that gives it some standalone resilience to oil price shocks.
The rating agency also noted that KMG's performance improved in 2016, partially due to tenge depreciation and cost optimization and despite weaker average oil prices.
Fitch's key assumptions within its rating case for the issuers include: Brent oil price of $52.5/bbl in 2017, $55/bbl in 2018, $60/bbl in 2019 and $65/bbl thereafter; average USD/KZT exchange rate of 324 in 2017 and 310 thereafter; stagnant oil and gas production and no dividends from Kashagan field in 2017-2020; no significant asset disposals in 2017-2020.
A sovereign upgrade may result in positive rating action.
A sovereign downgrade; failure to improve the standalone credit metrics to those commensurate with a mid 'B' rating category oil and gas company, e.g. funds from operations -adjusted gross leverage of around 5x over the medium term; and evidence of weakening state support, i.e. the state's failure to provide timely tangible financial support to the company may, individually or collectively, result in negative rating action.
---
Follow us on Twitter @AzerNewsAz
Related News