25 April 2013 12:33 (UTC+04:00)
751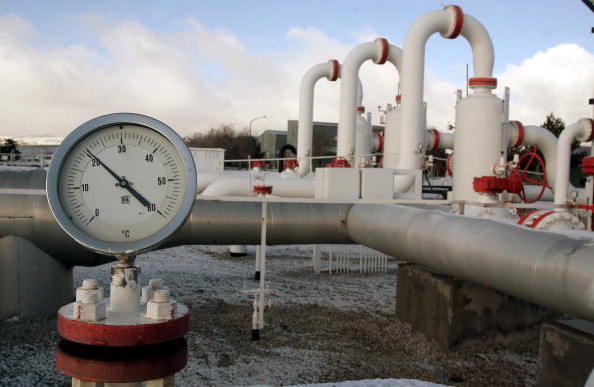 The Trilateral Cooperation Committee (TCC) on the Trans-Adriatic Pipeline (TAP) established by the governments of Greece, Albania and Italy will increase the chances of the project to be selected by the consortium of Azerbaijani Shah Deniz field development, TAP's External Affairs Director, Michael Hoffmann, believes.
"Significantly, it will also safeguard the successful implementation of the project following selection," Hoffmann said in a statement, published on the TAP website.
Last week the governments of Greece, Albania and Italy announced the establishment of TCC to coordinate their support for the TAP. The establishment of the committee follows the signing of an Intergovernmental Agreement (IGA) on TAP between the three countries in Athens on Feb.13, subsequently ratified by both the Greek and Albanian parliaments.
The governments of three countries agreed that TCC will provide the framework to coordinate their efforts to ensure the successful selection, timely delivery and efficient operation of TAP.
"In addition, the parties agreed to coordinate communications and the sharing of information with other key governments and institutions, whilst reinforcing and supporting efforts to ensure TAP's role in the diversification of gas supplies to the EU, South East Europe and Western Balkans," the joint statement of the three parties said.
Two pipelines, TAP and Nabucco West, are currently competing over transportation of Azerbaijani gas to the European markets. The gas which will be produced within the second stage of development of Azerbaijani Shah Deniz gas condensate field is considered as the main source for these pipeline projects.
In March two projects submitted their final offers to the Shah Deniz Consortium. The transportation offers include substantial information about the technical, regulatory, financial and other aspects of the projects. The final decision on the European pipeline is expected to be made by late June 2013.
TAP project is designed to transport gas from the Caspian region via Greece and Albania and across the Adriatic Sea to southern Italy and further into Western Europe. TAP's initial pipeline capacity will be 10 billion cubic meters per year, but is easily expandable to 20 billion cubic meters per year. TAP's shareholders are AXPO of Switzerland (42.5 percent), Norway's Statoil (42.5 percent) and E.ON Ruhrgas of Germany (15 percent).
In case of choosing TAP as a final pipeline route to transport Azerbaijani gas to Europe, the construction of the pipeline will start in 2015.