5 December 2018 17:20 (UTC+04:00)
1 770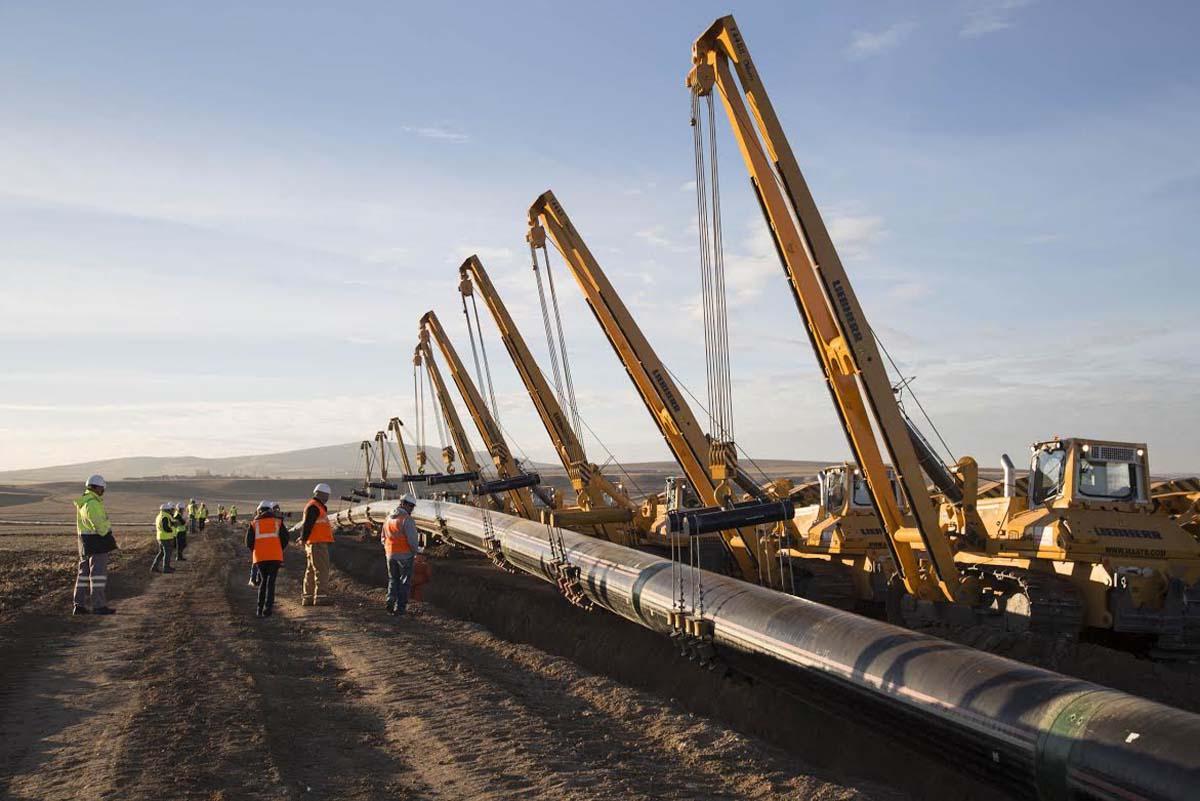 By Leman Mammadova
The construction of the Trans-Adriatic Pipeline will facilitate transition from coal to gas in the Western Balkans.
This was stated in the report of the European Bank for Reconstruction and Development (EBRD), Report informed.
Currently, coal-fired power plants constitute an important part of the region's electricity and, as a result, carbon dioxide is three times higher than the EU average.
Western Balkans should pass from coal to hydroenergy, renewable energy and gas to reduce contamination.
"The construction of the Trans Adriatic Pipeline (TAP), which will bring about 10 billion cubic meters of gas from Azerbaijan, will open new opportunities for the region's transition from coal to gas," the report emphasized.
Trans-Anatolia (TANAP) and Trans-Adriatic (TAP) Pipelines are projects with the least carbon emissions. TANAP and TAP pipelines have been designed in accordance with demands of the European Union and EBRD.
The EBRD has stopped financing coal projects under the new strategy. Natural gas has already become a great choice with TANAP and TAP projects' launch for countries that have not had access to this kind of energy resource.
The total cost of the TAP is estimated at 4.5 billion euros and 3.1 billion euros have been spent on TAP by the end of July. As of July 2018, the Directors Board of EBRD approved a loan of up to 500 million euros for the TAP. The project, has already attracted 1.5 billion euros from the European Investment Bank (EIB), which approved the loan in February 2018.
TAP, along with TANAP, is a part of Southern Gas Corridor project. The project envisages transportation of gas from Azerbaijani Shah Deniz-2 gas field to Greece and southern Italy across the Adriatic Sea through Greece and Albania, and involves designing, construction and operation of the natural gas pipeline.
The Intergovernmental Agreement on the TAP project was signed by Albania, Italy and Greece in February 2013. The 878-kilometer-long TAP pipeline (Greece 550 kilometers, Albania 215 kilometers, Adriatic Sea 105 kilometers, and Italy 8 kilometers) will connect to the TANAP on the Turkish-Greek border, run through Greece, Albania and the Adriatic Sea, before coming ashore in Italy's south.
Earlier November, TAP and TANAP successfully completed their connection on the banks of the Merich River on the Turkish-Greek border.
Construction of nearly 74.6 percent of the 878 km pipeline has been completed. The TAP pipeline is expected to be commissioned in 2020. The initial capacity of TAP will be 10 billion cubic meters of gas per year with the possibility of doubling it.
TAP shareholders include BP (20 percent), SOCAR (20 percent), Snam S.p.A. (20 percent), Fluxys (19 percent), Enagas (16 percent) and Axpo (5 percent).
The TAP project is one of the strategic objectives of the EU in the energy security and diversification of energy sources, chosen as the shortest and direct way to export natural gas from Azerbaijan to the European markets.
---
Follow us on Twitter @AzerNewsAz
Related News