Azerbaijan`s Independence Day marked in Pakistan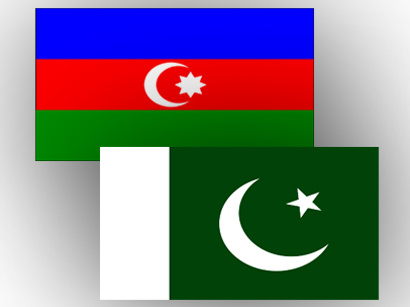 An event marking the Day of Independence of Azerbaijan has been arranged in Pakistan by the country`s embassy in Islamabad and Azerbaijan-Pakistan Media Forum.
The event brought together Pakistani public, political figures, scientists and journalists.
Chairman of Azerbaijan-Pakistan Media Forum Raja Javid Batty highlighted Azerbaijan`s independence history. He also spoke about 20 January tragedy, Khojaly massacre, and Azerbaijanis` struggle for independence.
Pakistani former Minister of State for Foreign Affairs Akram Zaki described Azerbaijan as one of the rapidly growing economies of the world.
Azerbaijanis celebrate October 18 as a glorious day in their history, their Independence Day.Exactly, 23 years ago, the people of Azerbaijan raised the banner of independence for the second time and this became a brilliant victory in the political history of the nation in the XX century.
October 18 was announced a holiday and the Parliament approved the national anthem of Azerbaijan in May 1992. Later, the national flag and national emblem depicting an eight-pointed star embedded in flames was approved.
---
Follow us on Twitter @AzerNewsAz