27 February 2015 18:53 (UTC+04:00)
1 639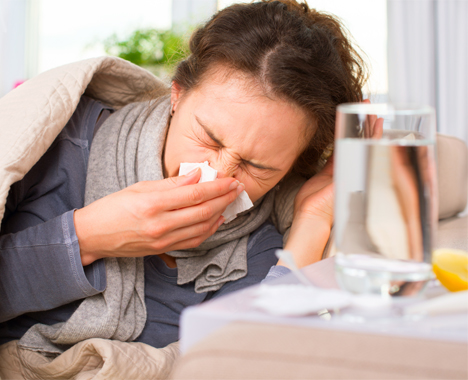 By Nigar Orujova
Azerbaijan has no need to be afraid of the swine influenza, the Health Ministry reported.
Although cases of swine flu have been on the increase in Russia, Azerbaijan remains largely unaffected said Shair Gurbanov, the deputy director of the Anti-Plague Station.
Sixty people reportedly contracted the disease in Russia.
"There is no reason to be concerned that the Swine flu will spread to Azerbaijan," Gurbanov added.
The deputy director stressed that preventive measures against the spread of the virus in the winter period are taken every year.
"As ways of contamination with the swine flu and the ordinary flu are similar as well as their symptoms, the prevention of these diseases are also similar. From this standpoint, Azerbaijan does not plan to conduct additional measures, it is not necessary," said Gurbanov.
Fever, cough, nasal secretions, fatigue, and headache are the main symptoms of the swine flu.
The swine influenza may mutate and become easily transmissible among humans. The outbreak of the flu was noted in 2009, and was first observed in Mexico.
The swine flu virus with H1N1 subtype is weaker than the regular flu. "Influenza is an acute respiratory infection. Only the laboratory can identify infection with this disease," he noted.
The deputy director stressed that deaths from the regular flu are several times higher than deaths from the swine flu.
The ordinary flu infection leads to death in five percent of cases, while death from swine flu comes in two percent of cases.
"The swine flu, as usual, is able to promptly spread among humans. In winter, people spend more time indoors, so the chance of spreading the virus during this period is high," Gurbanov said.
He further noted, "those who experience flu symptoms should see a doctor, use a mask, practice good hygiene and refrain from staying in public places as to prevent the spread of the virus".
"People need to live a healthy lifestyle, eat right, not smoke, not drink alcohol with a view not to weaken their immune system," the deputy director added.
It should be noted, that since Azerbaijan is a predominantly Muslim country, the breeding of swine and intake of the meat is not widespread.
--
Nigar Orujova is AzerNews's staff journalist, follow her on Twitter: @o_nigar
Follow us on Twitter @AzerNewsAz
Related News