Iran calls for peaceful settlement of Nagorno-Karabakh conflict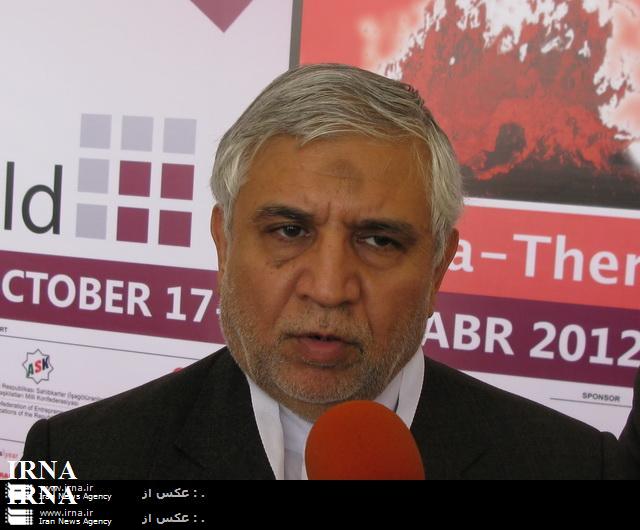 By Sara Rajabova
Iranian Ambassador to Azerbaijan, Mohsen Pak Ayeen told local media the Nagrono-Karabakh conflict should be resolved peacefully within the territorial integrity of Azerbaijan.
He added, Iran believes that the unresolved Nagorno-Karabakh conflict is a threat to security of the region.
The Nagorno-Karabakh conflict emerged in 1988 when Armenia made territorial claims against Azerbaijan. A lengthy war over the territory since 1990s has displaced over one million Azerbaijanis. Armenian armed forces have occupied over 20 percent of Azerbaijan's internationally recognized territory, including Nagorno-Karabakh and seven adjacent regions.
Pak Ayeen said continuation of this conflict will cause problems not only in ensuring regional security but also hamper major economic projects and cooperation.
He said therefore, it is necessary to resolve the Nagorno-Karabakh problem as soon as possible.
Iran has on several occasions offered to mediate between two sides to settle the Nagorno-Karabakh conflict.
Previously, Pak Ayeen said Iran was ready to assist in the resolution of the conflict. He noted that Iran's good relations with Azerbaijan and Armenia allow it to help settle the conflict.
Besides, Pak Ayeen said January 20 tragedy will always be marked as the Day of All-national Mourning.
"The victims of January 20 were our brothers and sisters, and their memory is very dear for the Iranian people," he said.
Pak Ayeen said the Iranian people have always been close to the Azerbaijanis, sharing their joys and sorrows.
He went on to add that Iran has always condemned the mass murder of innocent people and attacks on civilians.
The ambassador wished that the Azerbaijani people will always live in peace and prosperity.
During the night from Jan. 19 to Jan. 20, 1990, the Soviet army began military action against Azerbaijan without declaring an emergency situation.
According to official data from the General Prosecutor's Office of Azerbaijan, 132 people were killed and 612 others injured. Meanwhile, 841 people were illegally arrested and hundreds of buildings were destroyed as a result of this crime. This wrongdoing also inflicted huge material damage to the state and its citizens.