11 October 2013 17:14 (UTC+04:00)
392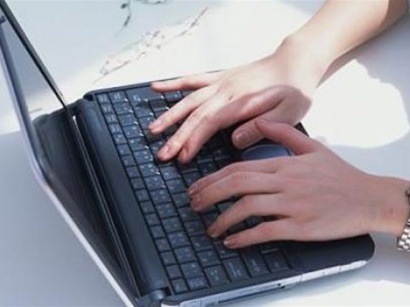 By Nigar Orujova
The Azerbaijani State Students Admission Commission and Education Ministry work on establishing a portal of electronic textbooks.
Changes in the Azerbaijani textbooks can be introduced once in four years based on the findings generated by the results of scientific-methodical monitoring of textbooks and teaching aids.
The portal will be created prior to the publication of new textbooks given the importance to continuous improvement. It will post the final conclusions of monitoring and the guidance materials for teachers working with the textbooks.
The electronic resource will also share opinions of the textbook authors and experts, involved in the monitoring.
Subject teachers might also join discussions of new textbooks, which are prepared on the basis of new educational programs.
Some 13 new textbooks and manuals, including electronic versions of 17,800 copies in total, were prepared and published in Azerbaijan for the new 2013-2014 academic year.
Moreover, 139 textbooks and guidance for teacher of II, IV, VI, VIII, IX and XI classes was prepared, published and distributed for this academic year.
Earlier this year, the Education Ministry developed a new state program on education system informatisation for 2013-2020.
Currently, one personal computer accounts for 16 students in Azerbaijan. The index is expected to be reached one computer per five students in the near future.
ICT is also applied in the education system of the country. An internet education portal for schoolchildren, www.oxu.tv, was opened in Azerbaijan in February 2013.
The project envisions broadcasting video lessons, which will cover all school subjects taught in Azerbaijani schools and strengthen the basis of secondary education in Azerbaijan.
Related News