Construction of new section in Green Line of Baku Metro starts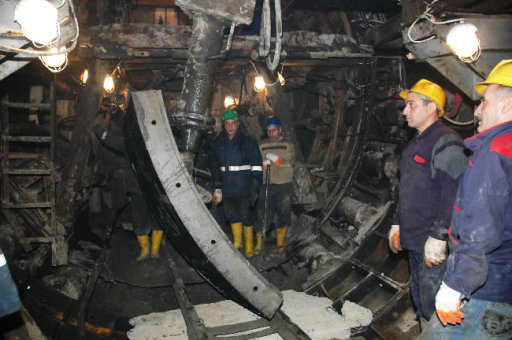 By Nigar Orujova
Baku Metro started work on construction of the "Khatai-Hazi Aslanov-2" section of the Green line, Baku Metro reported reported on August 22.
The line will be constructed by French Buiq and Ukrainian Interbudmontaj companies through mediation of industrial-construction and investment corporation Akkord.
Functioning for about 46 years the Baku Metro is currently 34.6 kilometers long with 23 stations and the Green and Red lines. The number of subway lines is planned to be increased from two to five, the length up to 119 kilometers, and the number of stations up to 76 by 2030.
Baku Metro is implementing a 20-year program for the development of the subway system. Under the program, two subway stations will be commissioned in May 2014 and about six stations are expected to be built by 2016.
Currently, eight stations and two train depots are under construction. Reconstruction of the central Baku subway station "28 May" is to be completed by the year-end.
Another, Avtovagzal station is planned to be commissioned in 2014. It will be the first of the 12 subway stations of the planned "Purple" line, which starts from the international bus terminal complex and ends at the Garachukhur district.
The stations will be designed for seven carriages, and will have a special glass barrier along the path to separate the moving trains from the platform. This will allow ensuring pilotless movement of trains in the future.