25 July 2013 14:20 (UTC+04:00)
869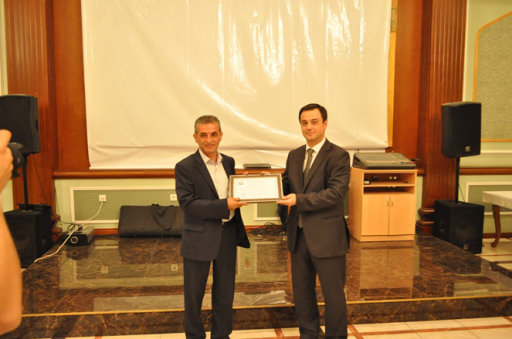 By Sabina Idayatova
The state body overseeing religious organizations in Azerbaijan has issued registration certificates to 11 religious communities.
The ceremony of issuing the certificates by the State Committee for Work with Religious Organizations was held during the presentation of a contest on the topic "Support for social projects of religious communities". It was joined by the most active religious communities based in Baku and numerous regions of Azerbaijan, well-known theologians and public representatives.
Representatives of the religious communities, which received registration certificates, highly assessed the close cooperation between the State Committee and the religious communities over the last year.
Speakers also welcomed the involvement of religious communities in all events organized by the Committee.
The event concluded with an iftar ceremony.
More than 570 religious communities have been registered in Azerbaijan so far. 555 of them are Islamic, and 21 are non-Islamic communities.
There are 12 Christian, 6 Jewish, 2 Bahai and a Krishna community among the non-Islamic religious organizations.
The State Committee for Work with Religious Organizations was established by a decree of the former Azerbaijani President Heydar Aliyev enacted on July 21, 2001.
The Committee is a central executive body in charge of the state policy relating to religious activity, which ensures compliance with the domestic legislation, and coordination of the work of relevant executive authorities regarding religious institutions. The Committee does not provide financial assistance to any religious institutions.
The Committee is headed by its chairman who is appointed and dismissed by the President of Azerbaijan and bears personal responsibility for the duties assigned to the Committee.
Related News