Azerbaijani President announces date of first residents' return to Zangilan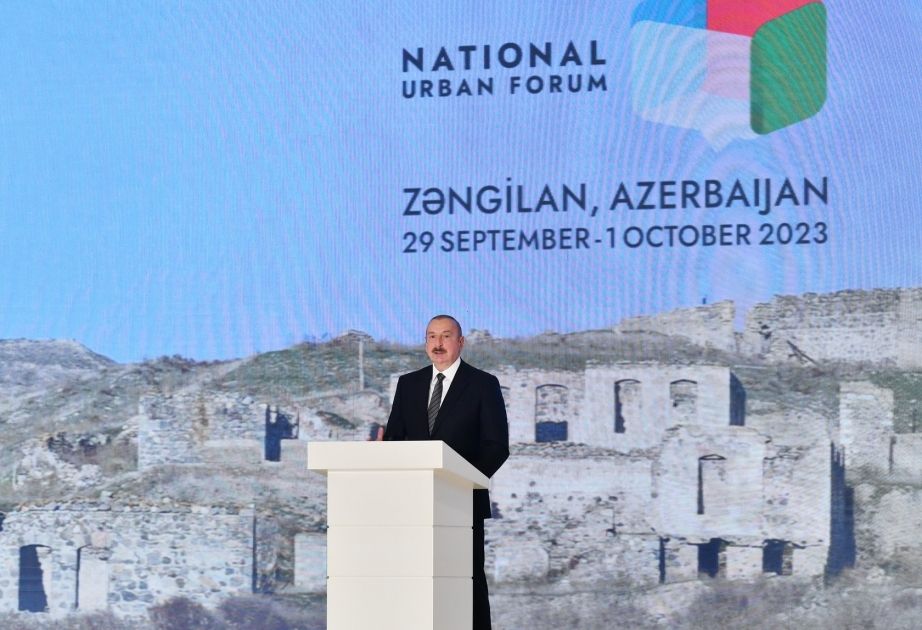 "Zangilan was the first region of the liberated territories, which already received the first former refugees. The smart village of Aghali, which was partially was shown on the video was inaugurated last spring. And people, their families already live freely and happily," said President of Azerbaijan Ilham Aliyev as he addressed the opening ceremony of the 2nd Azerbaijan National Urban Forum themed "Resilient cities as a driving force of economic development and fighting inequalities", Azernews reports.
"When I visited Aghali many times before the return, and during the return, and after, I witnessed that people who return, they are so deeply connected to their roots. The young generation, whose representatives didn't ever see their homeland, because of 30 years of occupation, return, their children return. So this demonstrates that the people of Azerbaijan are deeply connected to their roots, and all the former refugees were waiting for the time when our land will be free and they will have a chance to come back," the head of state mentioned.
---
Follow us on Twitter @AzerNewsAz