Azerbaijan's top diplomat fills British minister in on situation around Lachin road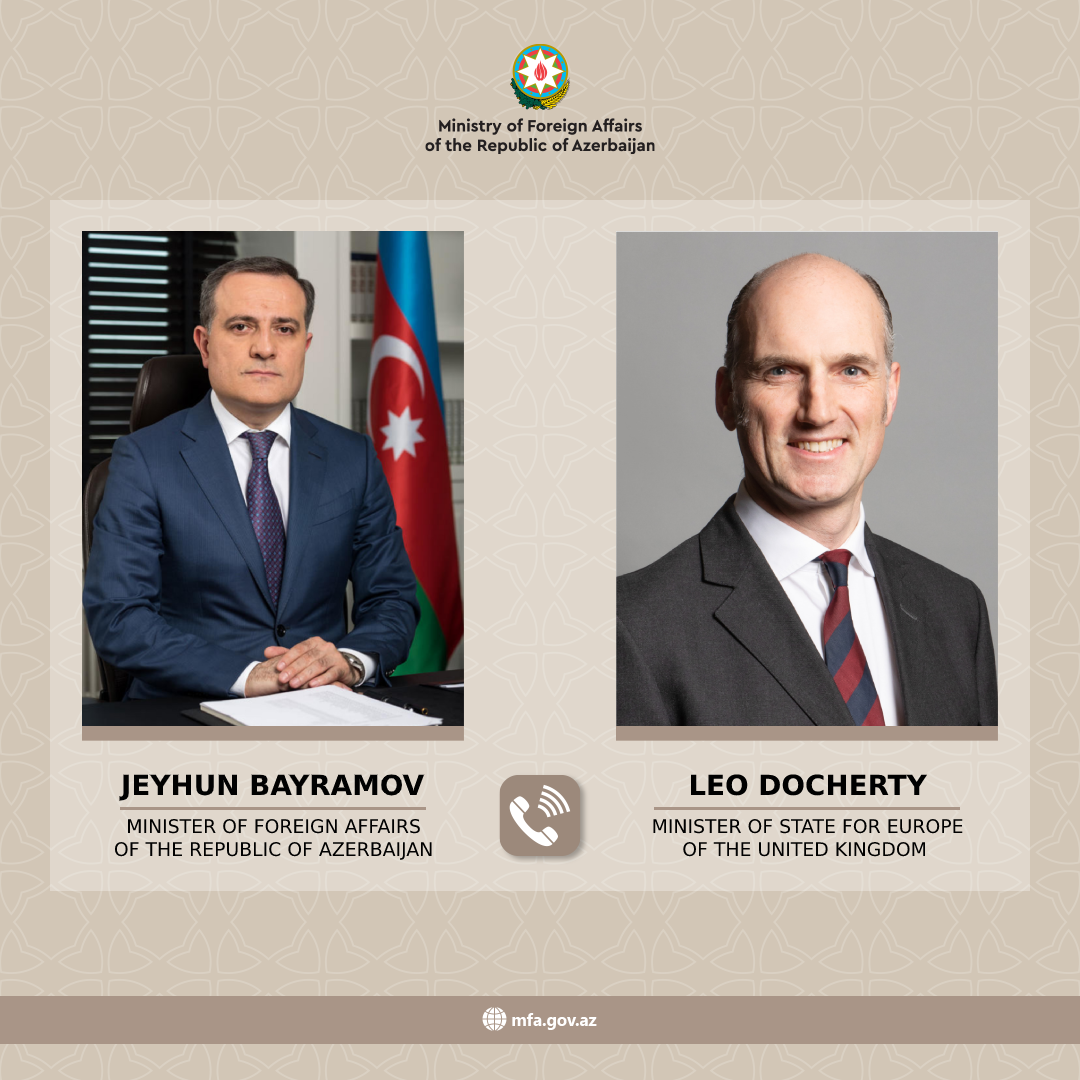 By Qalbinur
On February 6, 2023, Azerbaijani Foreign Minister Jeyhun Bayramov had a telephone conversation with UK Parliamentary Under Secretary of State at the Foreign, Commonwealth & Development Office (FCDO) Leo Docherty, Azernews reports per the Foreign Ministry.
During the telephone conversation, the parties discussed the actual issues of the Azerbaijan-UK bilateral agenda, the latest situation in the region, and the prospects of the peace process between Azerbaijan and Armenia.
Azerbaijani Foreign Minister Jeyhun Bayramov updated Leo Docherty about the current situation around the Lachin road. He told the British minister that the protests against illegal economic activities are the legitimate right of the Azerbaijani people, and statements about the blockade and the humanitarian situation are wide off the mark. The Azerbaijani minister added that humanitarian goods are transported along the road with about 2,000 vehicles with had already passed.
---
Follow us on Twitter @AzerNewsAz