Number of people with disabilities proclaimed in Azerbaijan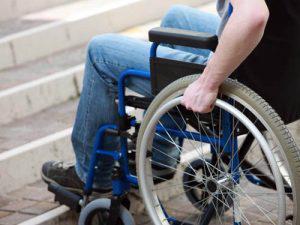 By Abdul Kerimkhanov
There are about 620,000 people with disabilities in Azerbaijan, the Ministry of Labor and Social Protection of Azerbaijan reported.
Persons with disabilities make up about a third of citizens receiving pensions and benefits from the state.
These statistics are based on the number of citizens of the republic who receive disability benefits. According to the ministry, today people with physical disabilities make up about 30 percent of 1.3 million pensioners. At the same time, 60 percent of recipients of disability benefits are minors.
Invalids of the Karabakh war and people equated to them also receive disability allowance in Azerbaijan. Since 1997, the state has begun to provide housing for this category of citizens, and to date, 6,100 disabled people and shakhid families have been provided with it.
Disability benefits are also received by the children of the liquidators of the disaster at the Chernobyl nuclear power plant.
In addition, the Ministry of Labor reported that there are 14 rehabilitation institutions for people with disabilities in the country, in which over 10,000 people are assisted annually.
According to the ministry, in only 11 months of this year, 8,200 people, including children, underwent rehabilitation courses. In addition, since the beginning of the year 1,200 wheelchairs have been distributed across the state.
The annual observance of the International Day of Disabled Persons was proclaimed in 1992, by the United Nations General Assembly resolution 47/3. It aims to promote the rights and well-being of persons with disabilities in all spheres of society and development and to increase awareness of the situation of persons with disabilities in every aspect of political, social, economic and cultural life.
Currently, 6.4 percent of Azerbaijan's population has a disability, while the world figure is 15 percent.
Today, 624,000 people with disabilities live in Azerbaijan, and their number increases every year. According to the data for ten months of this year, about 15 percent of children who received the status of persons with disabilities were born with physical disabilities. About 26,000 people out of 624,000 receive a pension as the disabled of the first group, and 22,000 receive social benefits.
---
Abdul Kerimkhanov is AzerNews' staff journalist, follow him on Twitter: @AbdulKerim94
Follow us on Twitter @AzerNewsAz