14 January 2017 14:15 (UTC+04:00)
4 445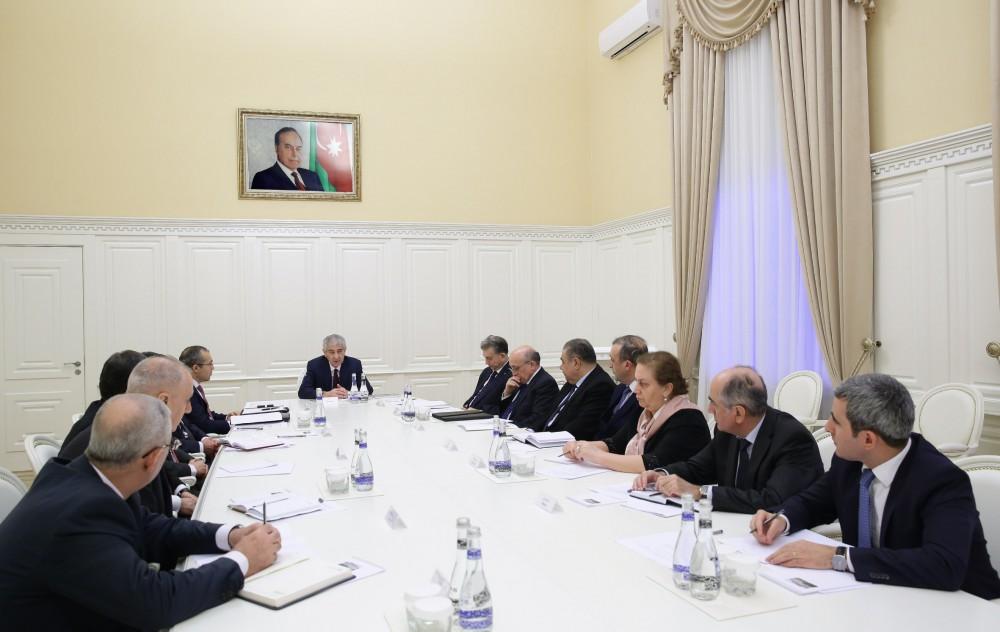 A meeting on the occasion of declaration of 2017 a "Year of Islamic solidarity" in Azerbaijan has been held at the Cabinet of Ministers in Baku, Azertac reported.
Azerbaijan`s Deputy Prime Minister Ali Ahmadov stressed the importance of declaration of 2017 a Year of Islamic Solidarity. "It shows that President Ilham Aliyev attaches great importance to the solidarity of Islamic world," he added.
The Deputy Premier also said across the centuries, Azerbaijan was one of the main centers of Islamic civilization. He noted that the country established fruitful relations with the Islamic world, and was the organizer of the several important forums.
Ali Ahmadov said Azerbaijan made significant contributions to forming of the tolerance environment, as well as establishing of the intercultural, civilizational dialogue and promoting of the Islamic values in the world.
On the importance of the contributions of Azerbaijan to the Islamic solidarity, the Deputy Premier said the country`s development prospects, as well as its place in the world increasing prestige strengthens its position in this regard. "Azerbaijan has unique role and image in solving these problems in the Islamic world. Azerbaijan is one of the main religious centers of the Muslim world," he added.
President of the Azerbaijan Academy of Sciences (ANAS), academician Akif Alizade, Minister of Education Mikayil Jabbarov, deputy Minister of Foreign Affairs Mahmud Mammadguliyev, Deputy Head of Baku City Executive Authority Fiduma Huseynova spoke about the works to be done within the "Year of Islamic Solidarity".
The event also saw speeches by Chairman of the State Committee for Work with Religious Organizations Mubariz Gurbanli, Deputy Minister of Culture and Tourism Nazim Samadov, Deputy Minister of Youth and Sports Intigam Babayev.
Chairman of CJSC "Azerbaijan Television and Radio Broadcasting" Arif Alishanov, Director General of Azerbaijan State News Agency Aslan Aslanov, Editor-in-chief of "Azerbaijan" Newspaper, MP Bakhtiyar Sadigov said the events to be held within the "Year of Islamic Solidarity" in the country will be successfully covered by the Media.
Deputy Prime Minister Ali Ahmadov said declaration of 2017 a year of Islamic solidarity in Azerbaijan is an important step taken by President Ilham Aliyev. "This indicates the head of state`s high appreciation to the religion of Islam, solidarity of the Muslim world," he concluded.
---
Follow us on Twitter @AzerNewsAz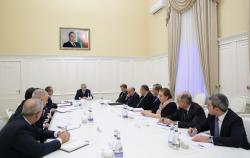 Related News