26 July 2017 10:00 (UTC+04:00)
17 066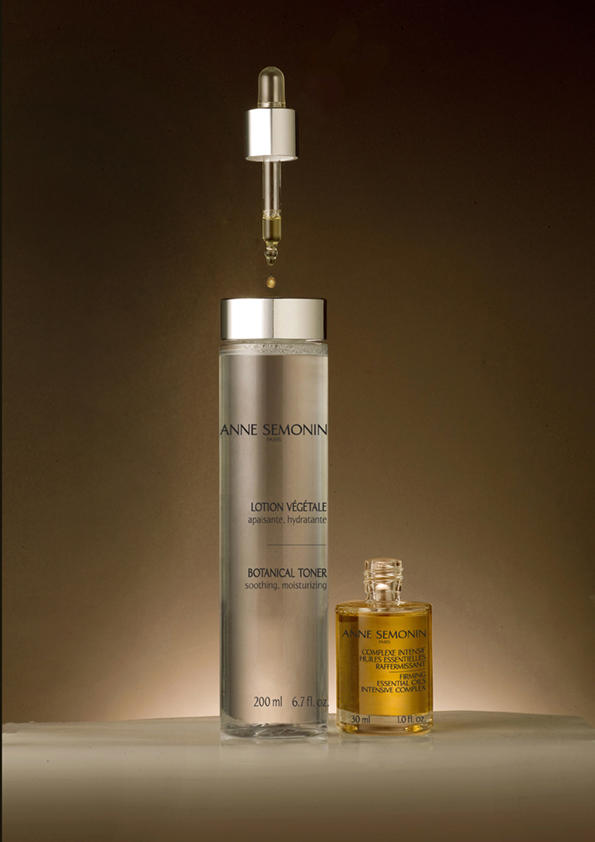 "HAUTE COUTURE" COSMETICS IN PULLMAN SPA.
"High fashion" cosmetics, "haute couture" for SPA centers, skin premium care - each of these expressions accurately reflects the ANNE SEMONIN cosmetics brand, now presented in a full range at Pullman SPA.
Elena Tselepidou, an international instructor and client service manager of the ANNE SEMONIN, told us about this brand and its capabilities.
What is the ANNE SEMONIN brand?
In 1985, the famous French cosmetologist Anne Semonin, who was responsible for the beauty of Grace Kelly, Princess of Monaco, decided to create her own beauty line of cosmetics. She used absolutely natural, but at the same time active components and exclusive, professional methods of treatments for this. The success was immediate. Celebrities such as Catherine Deneuve, Isabelle Adjani, Juliette Binoche and Carla Bruni have become loyal fans of the brand.
And for more than 30 years ANNE SEMONIN has been offering a full line of cosmetics for face and body, which is very loved by women all over the world and is actively used in sanatoria, resorts, SPA centers and international luxury brand hotels.
Tell us about the products and components?
First of all, I'll tell you what the ANNE SEMONIN products consist of:
These are naturally active ingredients - plant extracts, essential oils, trace elements, marine extracts, marine and spring water.
Also used are top quality vegetable oils, such as sesame, hazelnut and precious essential oils - mainly tea tree, ylang-ylang, sage.
Ingredients obtained in France - are algae of Brittany, lavender from Provence and sea salt from Noirmoutier.
A Botox similar peptide and hyaluronic acid are obtained by the latest advances in biotechnology.
This magic cocktail of active ingredients brings amazing results, thanks to detoxification and skin regeneration. By combining a variety of products, as well as traditional and exclusive methods and procedures, ANNE SEMONIN allows you to achieve the maximum satisfaction of specific customer needs.
The entire product line is signature, which means, adapted to the environment, to the specific features of the area and to the needs of the customer. This is an "individual approach". ANNE SEMONIN builds relationships with consumers on the basis of this.
And what is the main difference between ANNE SEMONIN products from many other lines of premium cosmetics and skin care products?
The founder of the brand, Anna Semonin, worked for many years with various dermatologists and knows exactly how the skin works or reacts to cosmetics or physical treatments. ANNE SEMONIN is not just cosmetics and care products, it is primarily a set of products and components for use along with specially developed techniques. Only in this case the greatest effect can be achieved.
During the special trainings for the personnel conducted at Pullman SPA are shown the latest developments of the combination of ANNE SEMONIN procedures and cosmetics.
In the Pullman Spa, ANNE SEMONIN cosmetics will be intervened in various procedures to achieve the best results. Using natural oils and extracts during such procedures in the Pullman Spa, like Thai or Balinese massage, will speed up the process of skin detoxification, moisturize and give a healthy radiance. The combination of the Sublime Radiance Express with a special scrub, the facial skin will get the right level of nutrition and maximum depth cleaning. Also, in Pullman SPA available the procedure of total body skin rejuvenation - the Age Defense treatment. The usage of natural ANNE SEMONIN essences will make this process the most effective.
Additional information about these and many other treatments and massage procedures can be obtained at Pullman SPA, by phone: +99412 538 90 90