FM: Nagorno-Karabakh will always be integral part of Azerbaijan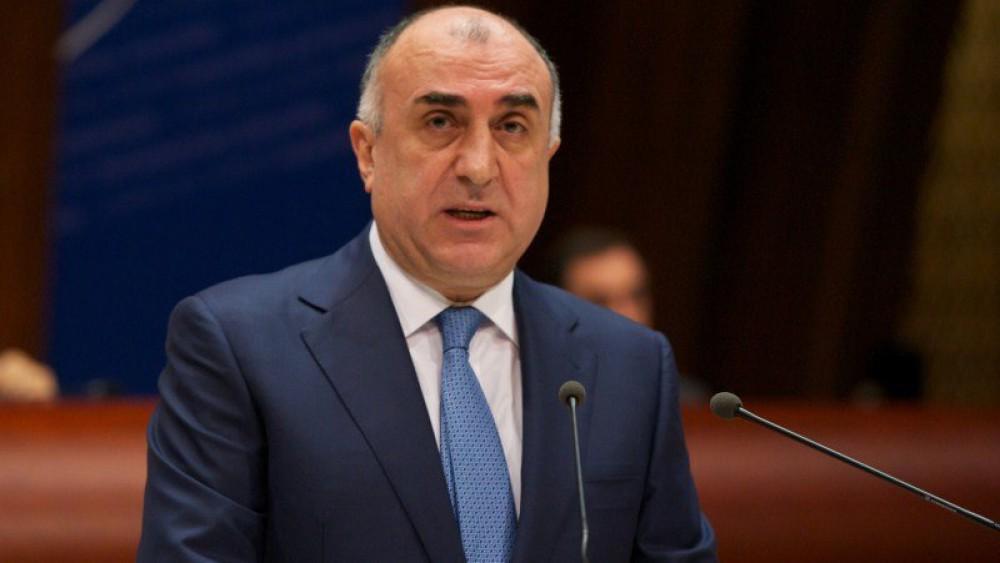 By Rashid Shirinov
The Nagorno-Karabakh region has always been, is and will be Azerbaijan's integral part, said Azerbaijani Foreign Minister Elmar Mammadyarov in an article about the Armenia-Azerbaijan Nagorno-Karabakh conflict.
The minister stressed that Armenia's occupation policy will never be successful. "The only way to achieve a sustainable settlement of the Armenian-Azerbaijani Nagorno-Karabakh conflict and to establish civilized relations between the two neighboring states is the liberation of the occupied Azerbaijani lands, restoration of Azerbaijan's territorial integrity and ensuring the refugees and displaced persons' right to return to their homelands."
Since the beginning of the conflict, more than 20,000 Azerbaijanis were killed and nearly 1 million had to leave their homes. Four UN Security Council's resolutions of 1993 on the settlement of the conflict – 822, 853, 874 and 884 – are not implemented by Armenia, and the efforts of the mediators, especially those of the OSCE Minsk Group, made for over twenty years, have not led to the necessary result.
"Instead of showing goodwill in the negotiation process, Armenia openly prevents all attempts to find a peaceful solution to the conflict," noted the minister, emphasizing that by ignoring all demands of the UN Security Council and flagrantly violating international law by not withdrawing its troops from the occupied Azerbaijani territories, Armenia impedes the return of Azerbaijani refugees and IDPs to their homes.
Furthermore, the Armenian side constantly breaks the ceasefire regime on the frontline – it occurs on a daily basis. "Trying to distract attention from the main and substantive issues of the peace process, Armenia focuses on the technical aspects of the ceasefire regime and regularly commits military sabotages," Mammadyarov stated.
Since the beginning of the Nagorno-Karabakh conflict, Armenian aggressors destroyed 1,200 historical and architectural monuments, looted 27 museums, over 100,000 items were exported to Armenia. In addition, the Armenian occupiers destroyed 152 religious monuments and 62 mosques, 4.6 million books in 927 libraries, including the Holy Quran and rare Islamic manuscripts.
The occupation of Azerbaijani lands harms Armenia itself – due to its policy, the country cannot benefit from the international projects. If that continues, Armenia will be even more ignored by its neighbors.
Azerbaijan has repeatedly noted its readiness to resolve the conflict through substantive negotiations. They should lead to a change in the status quo and to the liberation of Azerbaijani lands from occupation, Azerbaijani FM mentioned. "The sooner Armenia realizes this and withdraws its troops from the occupied territories, the sooner the conflict be solved and Armenia will be able to take advantage of the economic benefits of the regional cooperation," Mammadyarov concluded.
---
Rashid Shirinov is AzerNews' staff journalist, follow him on Twitter: @RashidShirinov
Follow us on Twitter @AzerNewsAz