12 May 2014 14:10 (UTC+04:00)
1 502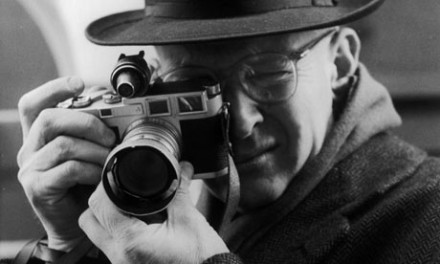 By Nigar Orujova
Baku is going to host an exhibition by the founder of photojournalism - the famous French photographer- Henry Cartier-Bresson.
The opening ceremony of the exhibition by the outstanding French photographer of the twentieth century will be held at the Heydar Aliyev Center, the center reported on May 9.

Some 84 works by the photographer in different years and on different subjects will be put on display at the exhibition.

Henri Cartier-Bresson (1908-2004) was born in the French town of Chanteloup-en-Brie. He is considered to be the founder of photojournalism. He is one of the most original, accomplished, influential figures in the history of photography.
In his works, Cartier-Bresson pays much attention to the time and the "decisive moment".

One of the founders of "Magnum photos" photo agency, Cartier-Bresson photographed the most important events of the twentieth century. He has also taken photos of most famous figures of the world like Irene and Frederic Joliot-Curie, Henri Matisse, Albert Camus, Paul Valery, William Faulkner, Truman Capote, Joan Miró, Marilyn Monroe, Coco Chanel, Jean-Paul Sartre and others.
Works of the master are represented in many museum collections around the world.
Related News