6 November 2013 17:06 (UTC+04:00)
1 577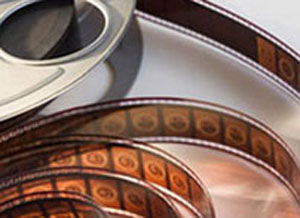 By Sabina Idayatova
Azerbaijanfilm studio completed the final phase of the Caspian Sea project carried out with the support of the Ministry of Culture and Tourism of Azerbaijan.
This was a collaborative project of the Culture and Tourism Ministry, Azerbaijanfilm studio, and several invited independent film producers.
Within the framework of the project, young directors submitted full-length films on the theme of the Caspian Sea.
The project budget spent on the full-length feature films should not exceed 250,000 manats.
Some 10 projects have been presented both individually and as part of a creative group at the initial stage of the project. The application process lasted till August 15.
Foreign producers and experts such as Guillaume de Seille (France), Briggita Manthey (Germany), Stanimir Staleva (Bulgaria), and Anna Gudkova (Russia) have been invited for the assessment of the projects.
The main purpose of the project is creating a direct connection between local and foreign scriptwriters and producers. First, the author submits a scenario by the announced deadline and then holds discussions on analyzing the scenario. Weak points and parts of the project that need improvements are revealed then.

The above-mentioned practice is widely applied in submitting competitive projects to the international film market. The key goal of the Caspian Sea project is the improvement of these skills in youth.

About 3 projects were approved by the experienced jury: "Lifeguard" (Teymur Ismayilov), "Untitled story" (Elvin Adigozel), and "Accordeon" (Ali Hasanov).
Also, the projects "Noah's Ark" submitted by Azad Heydarov and "A trip to Motherland" by Nijat Mamedov and Zamir Suleymanov were specially mentioned by the jury.
Related News