Fikrat Amirov's ballet achieves success in St. Petersburg through well-performing [PHOTO]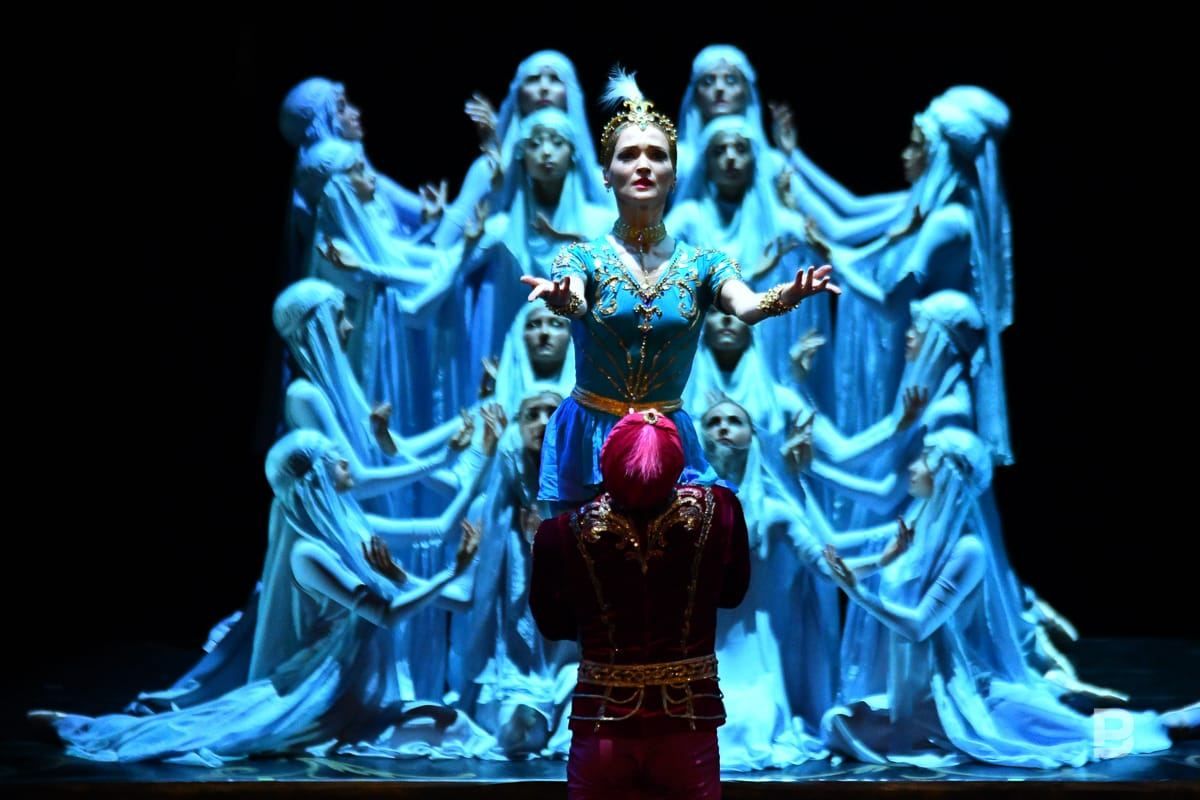 The Primorsky Stage of the Mariinsky Theater set forth on a winter tour from February 21.
As part of the tour, Fikrat Amirov's ballet One Thousand and One Nights was staged in St. Petersburg, Azernews reports.
All three ballet performances were held with a full house and were a huge success.
The ballet production in St. Petersburg was staged under the baton of the musical director and the principal conductor of the Azerbaijani State Academic Opera and Ballet Theater, Honored Artist Ayyub Guliyev.
Leading soloists of the Primorsky Stage Lilia Berezhnova, Sergei Umanets, Arina Nagase, Saki Nishida, Guglielmo Junio, Victor Mulygin as well as soloists of the Mariinsky Theater Renata Shakirova, Anastasia Lukina, Nikita Korneev and Alexei Timofeev left no one indifference.
For more than forty years, this ballet has been staged with triumph on world stages.
Well-known in English as the Arabian Nights, the work is about Scheherazade, a Sassanid Queen, who tells a series of stories to her husband, King Shahryar in order to delay her execution.
The ballet was first staged at the Azerbaijan State Academic Opera and Ballet Theater in 1979.
The ballet's new version was premiered as part of the 5th Mariinsky International Far East Festival in 2020.
Over 300 costumes with hand embroidery were made for the ballet show directed by Honored Art Worker of Russia Eldar Aliyev.
Azerbaijan's traditional musical instruments - tar and naghara (drum) - were presented to the theater on behalf of the national musicians.
The idea to add tar performance came from Eldar Aliyev. Ramin Azimov, the soloist of the Azerbaijani State Academic Opera and Ballet Theater, performed on tar during the premiere.
Noting that, the theater tour takes place at the invitation of the director and artistic director of the Mariinsky Theater, world-famous conductor Valery Gergiev.
The theater's tour program also includes such works as Pyotr Tchaikovsky's ballet The Nutcracker and Adolphe Adam's ballet Corsair.
---
Follow us on Twitter @AzerNewsAz