8 October 2018 17:56 (UTC+04:00)
2 088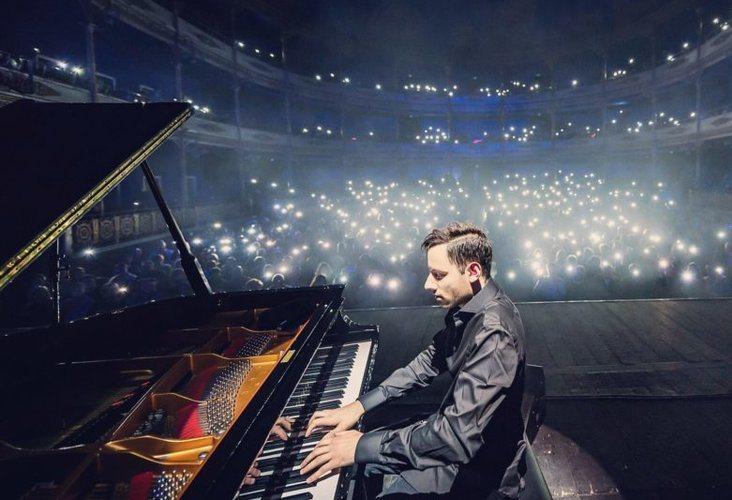 Peter Bence, an incredible Guinness World Record-breaking pianist with the fastest fingers on the planet, is coming to Baku.
The musician will perform at Baku Congress Center on November 24 with "Awesome Piano" solo program.
Peter Bence is an internationally acclaimed virtuoso pianist, recording artist, composer and producer.
He is listed in the Guinness Book of Records as a pianist record holder for the speed of a repeated key press (765 notes per minute).
Tickets can be purchased at all ticket offices of the city, ASAN service centers and website: www.iticket.az
For more information, please contact:0503549054 / 0773549054
Media partners of the event are Trend.az, Day.az, Milli.az.
On the eve of the concert, the organizers presented to Trend Life an interview with Peter Benz.
When did you start playing the piano?
I kind of discovered the piano for myself when I was around 2-3 at my grandparents' house, they had an upright piano. Officially I went to music school at 5.
Did you consider any other instruments? Do you play anything else?
I always wanted to also play drums, but never had the time to take lessons, but now I realize everything I play on the piano comes from a very percussion-oriented mindset, I am playing a percussion on the piano. Well piano is actually a percussion instrument after all.
How often do you practice? How does your family feel about you practicing at home?
It depends what I'm preparing for, it's not intense practice all the time, but I spend at least half my day - when I can (tours and traveling excluded) - with a piano, mostly arranging, composing or even improvising. My family? They're fine with it :) I'd say when I'm finishing a mix or master, listening to a song for the 1 millionth times is more annoying for them probably!
Who are your idols and influences?
I had many throughout my childhood like Mozart, Chopin, Bach or Bartok, later John Williams, Hans Zimmer, then Michael Jackson, who definitely shaped my craft a lot.
Today I draw inspiration from pretty much anybody or anything, even chefs like Gordon Ramsay, Raymond Blanc or Jamie Oliver, Gennarro Contaldo (because I love to cook a lot) and every day I find some similarities and parallels between making music and making food.
How did the Guinness record happen? Was it a bet? Does the record still stand?
As a student I always played pieces much faster than they were meant to be played and my teachers and friends always joked I should break this Guinness World Record, "it's a perfect fit for me". So I only did it for fun, and as for many world records, it was about extending the human limits as well as the limits of the mechanics of the grand piano. It was more math, than music! :)
What is your favorite song out of your own ones?
I enjoy the process of making an arrangement or writing a song, but as soon as it's finished and published, I instantly find things I could change and make it better, thus I never feel satisfied and makes it hard to pick one. I'd say "The Awesome Piano" which will be on my new album, also named after this very song. There's something about it that makes me happy.
Do you have moments when you don't want to play?
Rarely. Maybe moments I'm asked to just "play something" by a small group of people (friends or family). I really hate that.
Do you have a pre-concert ritual? Or a talisman?
A good night's sleep, some neck and arms exercise does all the magic!
How do you spend your free time? What do you do with your family or friends?
I love to cook! When I'm at home, I make breakfast, lunch and dinner for everybody, and I take it seriously! If I wouldn't be a musician, I'd be a chef for sure.
What is the weirdest thing about you? What is your weakness?
I like to walk long kilometers at night when I'm in a city I've never been before.
Are your hands insured?
No, it's too difficult to do it here in Europe.
Where is the best and the worst audience?
We never know. Generally speaking at my concerts it's always the best audience, because people come to see me, but if there's a private event for bankers and lawyers it's a different situation.
What is your favorite food?
I don't have favorites. It could be any food, if made well and with passion, I love it.
How hands-on are you as a producer?
Usually I have a strong vision about how I want something to be, or how I want my music to sound like. Luckily I took lessons on music production, sound design and mixing while I was at Berklee in Boston, and I've learned so much since then too. I mix and master all my music, which counts for at least half of the work after a finished arrangement, but I'm not planning to give this up anytime soon. I love producing and I trust my ears!
---
Laman Ismayilova is AzerNews' staff journalist, follow her on Twitter: @Lam_Ismayilova
Follow us on Twitter @AzerNewsAz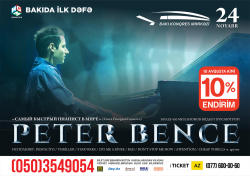 Related News