Tariffs for transportation to be optimized: Deputy PM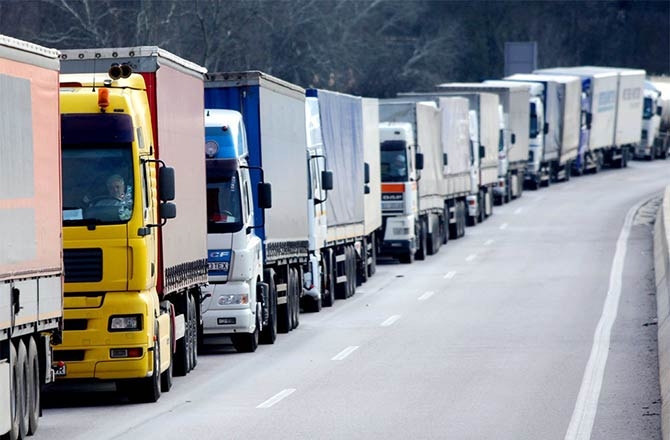 By Nigar Orujova
Tariffs for rail and maritime transport in Azerbaijan will depend on the goods themselves, including their categories, Vice Prime Minister Abid Sharifov told journalists on October 23.
Azerbaijan, which enjoys a favorable geographic position, wants to switch to the "one contact" principle in the flow of transit goods through the country by rail, maritime transport, ports and marine terminals.
Sharifov said, the single tariff is out of the question, since cargos are imposed tarriffs depending on the category.
"Someone can carry 5-10 million tons, while others, 50 tons. Of course, there should be the difference [between their tariffs]," he said.
At the same time, Sharifov noted that the introduction of the principle of "one contact" for freight transportation would significantly simplify the work in this area.
"Previously, [for maritime and railway cargo transportation] cargo carriers had to knock on five or six doors, now the principle of one contact will be applied. For our clients, carrying goods through the territory of Azerbaijan is a very important issue, and people work will become much simpler," said Deputy Prime Minister.
He noted that the volume of cargo transportation through Azerbaijan has declined over the past two years, and the creation of the Coordinating Council will allow them to increase.
The Coordinating Council on transit cargo was established in Azerbaijan, the region's future transport hub, upon a presidential order on October 21. The council will monitor transit goods passing through Azerbaijan.
"The volume of cargo transportation through Azerbaijan was always growing, but over the past two years, we have seen a decline. Of course, there are both objective and subjective reasons, because not everything depends on our transport. In order to increase the volume of cargo transportation through Azerbaijan, the Coordination Council was established," he said, adding it will be very useful for transportation and the state budget.
The Economy and Industry Ministry in two months will prepare tariffs for services on transit cargo transportation through railways and sea transport, as well as the procedures for determining the privileges on these tariffs.
Moreover, an electronic portal will be established to reflect single tariffs for cargo transportation, border-crossing procedures, the terms and conditions of cargo, including the terms of contract and procedures for its conclusion.
In addition, it will be possible to conclude cargo transportation contracts electronically and deal with other issues related to the process of transportation and cargo tracking.
__
Nigar Orujova is AzerNews's staff journalist, follow her on Twitter: @o_nigar
Follow us on Twitter @AzerNewsAz