Laying TASIM's underwater segment to take 7-8 months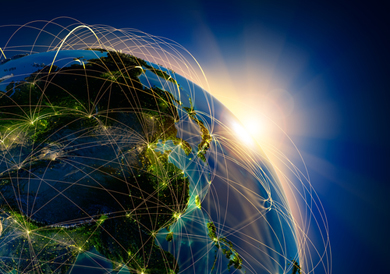 By Aynur Karimova
Laying the underwater segment of the Trans-Eurasian Information Super Highway project will take up to 7-8 months, Executive Director of KazTransCom on infrastructure projects Alexander Kislitsyn said.
"At the same time, the active phase of project, namely, laying the cable under the Caspian Sea, will take about a month," he noted.
The barge designed for cable, is moving at a speed of about five kilometres per hour. Works can be carried out only during daylight and in good weather conditions, since any storm delays the construction. In view of all these circumstances, the period of laying cable will take up to one month. The rest of time will be devoted to the development of a feasibility study of the project and implementation of the preparatory works.
"The contract for the construction of the underwater segment has not been signed yet, and its timing is not clear," Kislitsyn said. "But if the contract is signed, several months are needed to implement the cable laying stage and preparatory works will be carried out during this time."
Most part of these works can be implemented at any time of the year. But the laying of cable itself is possible only in the period from mid-April to mid-October. In winter, it is impossible to lay the cable due to the fact that the Kazakh sector of the Caspian Sea is covered with floating ice, which can damage the cable-lay ship.
"So, even if the contract for the construction of TASIM underwater segment is signed in the near future, its implantation will be possible not before than early 2016," Kislitsyn added.
Earlier Ali Abbasov, Azerbaijan's Communications and High Technologies Minister told journalists that a contract with Kazakhstan is expected to be signed in the first half of 2015, and the construction works can be started by late 2015.
The TASIM project with an initial cost of $100 million envisions creating a major transit link from Frankfurt to Hong Kong. The line will connect major centers of data exchange in Europe and Asia together, stretching through China, Kazakhstan, Azerbaijan, Georgia, Turkey, and Germany. A reserve North transit line will pass through Russia, Ukraine and Poland.
TASIM will be implemented in two stages. The project is expected to come on stream at a cost of $100 million. The length of TASIM will be 11,000 kilometres and its initial network bandwidth will reach 2 Tbit/s.
--
Aynur Karimova is AzerNews' staff journalist, follow her on Twitter: @Aynur_Karimova

Follow us on Twitter @AzerNewsAz